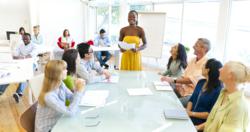 Los Angeles, CA (PRWEB) November 01, 2012
Canada's Financial Literacy Month starts November 1st and the National Financial Educators Council (NFEC) is providing complimentary financial education resources for parents and educators across Canada.
Financial Literacy Month is designed to raise awareness among Canadian citizens about the importance of acquiring money management skills, and to promote those skills by providing financial education resources and training. Organized by the Financial Literacy Action Group (FLAG) in collaboration with the Financial Consumer Agency of Canada (FCAC), Canada's Financial Literacy Month takes place each November.
To support and commend the efforts of these collaborative organizations, the US-based social enterprise organization known as the National Financial Educators Council is giving complimentary financial education resources to parents, educators, financial advisors, and other professionals. The NFEC also will conduct a nationwide awareness campaign that encourages Canadian citizens to participate in Financial Literacy Month activities.
"The NFEC is a pioneer in the field of financial education. Their passion for teaching others about the importance of money management is contagious, and has inspired me to make spreading the message to as many people as possible my goal," states Gillian Leithman, founder of Directions Third Age Consultants—a Canadian firm specializing in retirement coaching and corporate retirement seminars.
Various money management videos, resources and activities will be available throughout Financial Literacy Month, designed to provide information to a variety of ages and groups: senior citizens, kids, families, teenagers, concerned citizens, and educators. By teaming up with smaller non-profit organizations, community groups, and corporations to spread the word, FLAG and FCAC hope to encourage Canadians to seek out more knowledge that pertains to their financial well-being.
"The NFEC salutes those individuals and organizations worldwide that are striving to empower people with financial literacy skills," states Vince Shorb, the NFEC's Chief Marketing Officer.
The Financial Literacy Action Group (FLAG) is a coalition of organizations working to help Canadians improve their financial literacy skill sets. FLAG members include ABC Life Literacy Canada, Canadian Foundation for Economic Education (CFEE), Credit Canada, Financial Planning Standards Council (FPSC), Investor Education Fund (IEF), Junior Achievement, and Social and Enterprise Development Initiatives (SEDI). Learn more at http://www.financialliteracymonth.ca
The National Financial Educators Council (NFEC) supports financial literacy month initiatives on a global level. Financial literacy book resources and training developed by the NFEC give people around the world the financial knowledge and confidence to take effective action—the actions that best fulfill each individual's personal, family, and global community goals.