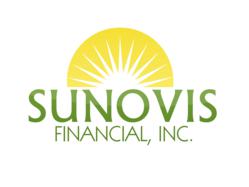 80 percent of consumers have reversed purchase decisions based on negative online reviews.
San Francisco, CA (PRWEB) November 14, 2012
Small business lending professionals at Sunovis Financial are reminding small business owners about the importance of online reputation management. No matter the type of business, from food service to healthcare, there are online sites where customers can leave good or bad reviews. Keeping on top of this online chatter can lead to more customers, and ultimately, more sales.
Recent years have seen an explosion of both online review sites, and services that can help business keep track of their online reputation. Sites such as Netvibes, Reputation.com, ReviewTrackers.com and Trackur.com are a few of the reputation management companies which exist to handle the time consuming task of online reputation management for small businesses.
The company Attensity provides these same services for large companies, and it tracks more than 150 million sites online where customers can review products and services, says Michelle de Haaff of Attensity. "The emergence of review sites and social-media channels has given birth to a treasure trove of data of customer preference, desire and even intent to purchase," she says. "It is data that companies used to pay a lot of money for."
Many small business owners may feel that it isn't worth their time or money to keep track of online reviews, but industry research paints a different picture. Neglecting to respond to negative online reviews can and does hurt sales. This is especially true over the past 18-24 months, during which time the explosion of smartphones allows customers to instantly post their feelings about even the smallest purchases.
When Cone Communications released its 2011 Online Influence Tracker survey, it showed that 80 percent of consumers have reversed purchase decisions based on negative online reviews. This is up from 67 percent who said they have reversed a purchase decision in 2010. Terry Robinson, the President at Sunovis Financial, had this to say; "Clearly online reviews are becoming more important, and small businesses especially need to keep this in mind. Social media may seem difficult and hard to track, but it is an increasing necessity in today's world."
One of the most widely used general review sites is Yelp. A Harvard business school study found that for individual restaurants (chain type restaurants were not included in the study), a one star increase in the Yelp rating led to a 9 percent increase in sales. Other widely used review sites include Trip Advisor (hotels, restaurants, tour operators) and Angie's List (services).
In addition to the actual review sites, it should be noted that consumers are increasingly using the social media sites Facebook, Twitter, Pinterest, and YouTube as an outlet to vent their pleasure or displeasure with a wide variety of businesses and services.
Keeping track of all this new technology may seem difficult, but small businesses that want to thrive in the 21st century should consider this as important as any other aspect of the business.
About Sunovis Financial
Small business is so important to our communities and very important in rebuilding our economy. Today more than ever, small businesses need capital and assistance to thrive, and that is what Sunovis is focused on.