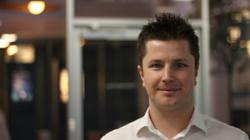 With this new aircraft order, it's safe to expect route expansions and hopefully upgrades on their flights into Australia from 2014 onwards
Melbourne, Au (PRWEB) November 04, 2012
In its weekly video blog, Pan Australian Travel goes over recent news in the travel industry and the implications to consumers. They give updates on Scoot, Cathay Pacific, Singapore Airlines, and Qantas before pointing to an article that discusses the benefits of airline alliances.
Scoot Airways, a new low cost airline from Singapore Airlines, announces that they have ordered twenty new Boeing 787 Dreamliner aircrafts. Scoot currently has a number of routes to Asia, Sydney, and the Gold Coast. "With this new aircraft order, it's safe to expect route expansions and hopefully upgrades on their flights into Australia from 2014 onwards," said Jake Hower, Managing Director of Pan Australian Travel.
Cathay Pacific recently introduced Premium Economy cabins on their flights. All of their flights out of Melbourne now feature the Premium Economy product. In addition, they have just announced an upgrade to their amenity kits for Premium Economy passengers. There are not many other airlines offering amenity kits in Premium Economy, so Cathay's customers will benefit from flying with them versus flying Premium Economy with another airline.
Cathay Pacific's seat dimensions are similar to that of Qantas. They are also known to have great aircrafts. Cathay is also currently running early bird specials for Premium Economy flights to Europe. "They're sitting at around $3,600. This is incredible, considering that Qantas's best at the moment is about $6,000," said Mr. Hower.
Right now, Singapore Airlines holds the honor of offering the world's longest flight. They offer the world's top two longest flights with their Singapore-New York and Singapore-LA flights. Early next year, Qantas will steal that honor with their Sydney-Dulles route. "Singapore Airlines have announced that they're withdrawing both of their long flights to the States, so Qantas now takes the mantle as offering the world's longest commercial airline flight," said Mr. Hower.
Pan Australian Travel also points to an article on The Age website that discusses how beneficial airline alliances actually are to the consumer. Jake Hower poses the question back to his audience watching the video blog, "What do you think? Is it really beneficial to you? Or are they just another way for airlines to be getting bums on seats?"
About Pan Australian Travel
Pan Australian Travel has been helping business and leisure travelers for over 50 years. In an industry full of flash-in-the-pan businesses, that makes it one of Australia's most established travel agencies.
They don't do budget travel or mass-market package deals. Instead, they focus on helping business travelers take the stress out of travel, and helping leisure travelers plan the luxury holiday or cruise of their dreams.
In other words, their first priority is great service. In fact, they guarantee it by offering a full refund of all agency fees if clients are not 100% satisfied with their service.
Get in touch with Pan Australian Travel at http://www.panaustravel.com.au/.