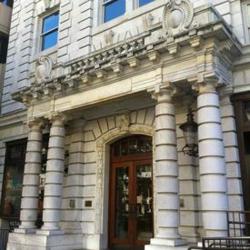 (PRWEB) November 02, 2012
"As FutureGen continues to grow, we are excited to expand our footprint in the Washington DC and Baltimore area," said FutureGen President, Lawrence Schmidt. "This new facility allows us to better serve the needs of our investors, employees, and reflects our long term commitment to expanding our firm, while lowering our overhead. Our long term goal is to not only service the needs of our Accredited Investors but offer diversification for Family Offices and Small Hedge Funds with unique investment products."
About FutureGen
Founded in 2010, FutureGen operates as a privately held company with a primary focus of investing in property tax liens, debt portfolios and commercial real estate.
The firm assists accredited investors in limiting their portfolio risk while seeking above average yields primarily through tax lien investing. Property tax lien investing can offer security and an above average returns, while benefiting city and county governments in meeting their budget and providing necessary services to their citizens.
"Lien Sales help the City maintain equity in the property tax system by assuring that conscientious and timely taxpayers are not overburdened and forced to pay for those individuals who disregard their tax obligations. Lien sales also permit the City to continue to reduce its role as landlord to delinquent properties and remove the City from the business of foreclosing on delinquent property."
Honorable Michael Bloomberg – Mayor of New York City
The company also has regional offices in Chicago and Atlanta, and an international presence in Zurich.