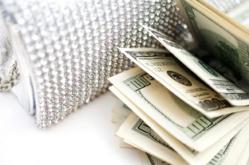 The luxury retail sector stocks are a niche that has a growing target market with the new-found riches in the BRIC countries (Brazil, Russia, India, and China).
New York, NY (PRWEB) November 01, 2012
In a recent Investment Contrarians article, editor George Leong reports that the share price of luxury stock Coach is down 28.4% from its 52-week high (source: "Company Information," Coach web site, last accessed October 31, 2012). Leong notes that the retailer of high-end designer handbags and accessories is struggling to achieve the sales growth that helped to drive the stock from the $2.00 level in 2000. According to Leong, the slowing from Coach indicates the current stalling of luxury brand stocks in the retail sector, as higher-end consumers appear to be cutting back on spending.
Citing the company, Leong reports; "Coach is facing some slowing in consumer spending at its factory outlet stores, and if not for strong sales in China, the growth would be even lower… Same-store sales from China grew at double-digits versus a muted 1.7% in North America."
As Leong states, luxury retail stocks had been on a tear in 2011, but have now lost some luster amongst investors in the retail sector.
The Investment Contrarians editor reports that luxury jeweler Tiffany & Co., after beating Thomson Financial consensus earnings-per-share (EPS) estimates in three straight quarters, has fallen short in the last three consecutive quarters.
However, Leong points to high-end clothing retailer Michael Kors as the exception; Michael Kors beat Thomson Financial EPS estimates by 122.2% in its fiscal third quarter, 37.5% in its fiscal fourth quarter, and 70.0% in its 2013 fiscal first quarter. (Source: Yahoo! Finance web site, last accessed October 31, 2012.)
"The luxury retail sector stocks are a niche that has a growing target market with the new-found riches in the BRIC countries (Brazil, Russia, India, and China)," explains Leong. "These stocks tend to have strong global brand awareness, and are sought after by those who are the newly rich, and those who are the old money."
"The retail sector continues to be a difficult place to make money and requires careful attention and monitoring," reasons Leong, concluding that there are trades to be made, but investors need to be selective.
To see the full article, and to get a real contrarian perspective on investing and the economy, visit Investment Contrarians at http://www.investmentcontrarians.com.
Investment Contrarians is a daily financial e-letter dedicated to helping investors make money by going against the "herd mentality."
The editors of Investment Contrarians believe the stock market and the economy have been propped up since 2009 by artificially low interest rates, never-ending government borrowing, and an unprecedented expansion of our money supply. The "official" unemployment numbers do not reflect people who have given up looking for work, and are thus skewed. They believe the "official" inflation numbers are also not reflective of today's reality of rising prices.
After a 25- to 30-year down cycle in interest rates, the Investment Contrarians editors expect rapid inflation caused by huge government debt and money printing will eventually start us on a new cycle of rising interest rates.
Investment Contrarians provides unbiased research. They are independent analysts who love to research and comment on the economy and investing. The e-newsletter's parent company, Lombardi Publishing Corporation, has been in business since 1986. Combined, their economists and analysts have over 100 years of investment experience.
Find out where Investment Contrarians editors see the risks and opportunities for investors in 2012 at http://www.investmentcontrarians.com.
George Leong, B. Comm., one of the lead editorial contributors at Investment Contrarians, has just released, "A Problem 23 Times Bigger Than Greece," a breakthrough video where George details the risk of an economy set to implode that is 23 times bigger than Greece's economy! To see the video, visit http://www.investmentcontrarians.com/press.