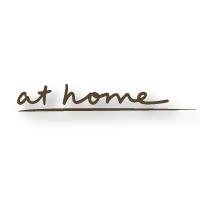 "Our new company will stock both At Home's core products as well as, well-known, brand-name products at significant savings." Debbie Traynor
Chicago, IL (PRWEB) November 05, 2012
At Home, a new innovative direct sales company, has been created from assets of the former AtHome America, which were purchased out of liquidation by a team of seasoned executives in the direct-selling industry.
The executives plan to add daily deals and flash sales to the company's flagship website, athome.com. The website was relaunched at the same URL on Nov. 1, featuring new savings, home products, and incorporation of its direct sales members into the fold. The relaunch gives both old and new direct sales members the opportunity to get in on the ground floor of a revolutionary new method in the direct-selling industry.
Debbie Traynor, a senior executive director for the new At Home, said At Home's new business plan is unprecedented. "I am excited and thrilled to announce that I have been working closely with the investors who purchased AtHome America's assets," said Traynor, "Our new company will stock both At Home's core products as well as, well-known, brand-name products at significant savings."
Digital marketing firm Kambio Group will aid At Home in their transition. Ed Swiderski, a Kambio Group managing partner, said he is looking forward to working with a well-established company. "At Home is one of the premiere sources of home decor, and we can't wait to help them in this new phase," said Swiderski, "In working with their team, I have spoken with everyone from style consultants all the way up the chain, to the key internal management team. It's clear that they have an overarching theme of collaboration, and the drive to bring better products and service to the marketplace."
In addition to the daily deals and flash sales, At Home will have a new emphasis on social media to promote its savings and provide a hub of activity for its direct sales force. Jess Loren, a Kambio Group managing partner and co-author of "Pinterest for Business," said At Home is a natural fit for social media communication. "Home decor is so visually-oriented that it is perfect for a visual social medium like Pinterest," said Loren, "At Home and Pinterest's core user bases also overlap, creating a unique way to showcase their products while inspiring new designs and themes. It also provides an online infrastructure for At Home's direct sales team to interact with customers."
At Home will continue to provide quality home decor and accessories that help you take the place you live and make it the place you love. With its new online options and strategic plan, At Home now offers even more ways to save on everything from throw pillows to fall essentials. To become a direct sales representative, please visit http://www.athome.com/athomeregistrationform.jsp or email info@athome.com
ABOUT At Home: At Home is a direct sales home-decor company with a revolutionary online edge, embedded in social media. The company includes a massive independent sales force across America. At Home also offers price-cutting daily deals and limited-time flash sales on its online store to further complement its home decor offering. At Home's product line features a wide variety of home wares, encompassing varied decorating styles, including: home accents, candles, kitchenware, bed and bath, personal care products, gardening and outdoor décor, furniture, lighting, and seasonal items.