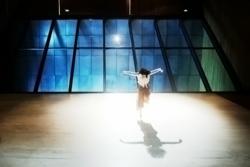 The "Short Stays" film series started in May 2010 and continues to see growing participation from the local art community.
Beijing, China (PRWEB) November 02, 2012
The Opposite House Presents: "Short Stays 2," a Collection of Three Short Films by Independent Chinese Directors Recently Released and Posted on the Hotel's Fashionable Blog, Youdbemuchbetterhere.com
The Opposite House, Swire Hotels' contemporary Beijing art gallery-esque hotel, announces the release of "Short Stays 2" a continuation of the "Short Stays" film project started by the hotel in support of the modern Chinese art scene. "Short Stays 2" consists of three films shot on location that explore the imaginative minds of guests checking-in to their temporary homes at The Opposite House. The popular "Short Stays" project appeals to a generation that's used to being broadcast on Facebook and the like. The films have a high production value and let viewers develop an emotional affinity and self-identification with their new "home away from home."
"The Opposite House has always embraced contrasts, whether it is the traditional guest house that sits opposite a courtyard and main house, a modern exterior of emerald and amber glass mirroring an ancient culture, or visual arts interpreting and affecting the world around us," said Anthony Ross, area general manager of Swire Hotels in Beijing. "It's this kind of visceral experience of contrasts - guest and host, new and old, art and reality - that sets The Opposite House apart and helps it resonate with the review-savvy travelers of today."
The films range from seven to 14 minutes and showcase the individual style, skill and storytelling abilities of three up and coming directors, all using the same film crew and location. They can be seen here on The Opposite House blog, http://www.youdbemuchbetterhere.com/index.php/archives/1897.
"These films were shot on location over the course of nine consecutive days," said producer Helen Chen, general manager of China Millennium Monument Museum of Digital Arts (CmoDA.) "The same cinematographer, Jack C. Lam, and production crew were used for all three shorts, but with a different director and leading cast for each. The fact that we filmed in a fully operating hotel was a challenge, but we used the limits of time and the seamless space of The Opposite House to our advantage."

"Floating" directed by Taiwan native, Tawei Wang – Tawei Wang's previous film, "ROCK ON!" was nominated for the Official Competition at the Jecheon International Music & Film Festival in 2010. "Floating" is a psychological exploration of transformation through self-expression where reality is temporarily blurred, unbearable and celebrated.
• "The Nearness of You" directed by Guangdong native, Xiao Li Tan – "In The Nearness of You," Tan invokes desire and loneliness to portray a love story. Her previous work, "Happy Birthday to Me," earned an Honorable Mention for a short in the 2011 YOMYOMY Online Short Film Festival.
• "Honeymoon Suite" directed by Beijing native, Zao Wang – Zao Wang's "Honeymoon Suite" is an imaginative tale of a vocal guest with very particular needs. His short, "Max Art," won the Best Suspense Thriller award at the Hollywood International Student Film Festival in 2007.
The "Short Stays" film series started in May 2010 and continues to see growing participation from the local art community. As technology has become increasingly accessible, the means to create digital media has exploded in China and The Opposite House is looking to grow with that trend. In fact tech friendly is a perfect description for the hotel; check-ins are paperless via iPads, eliminating the dreaded wait in line; house cars are Maserati Quattroportes and Audi Q7s full of tech bling; and they have their own iPhone App HouseVibe (itunes.apple.com/pk/app/housevibe/id523408799?mt=8) with staff insider tips, trip calendar, itinerary, maps, restaurants, and streaming music from China's top talents and more.
Having gained the support of local award-winning directors and organizations, Swire Hotels has establish an even broader reach with "Short Stays 2." "Similar to the first set of films, we tried to be as uninvolved as possible to give maximum creative freedom to the directors," said Anthony Ross, who also is an insider for The Opposite House's HouseVibe App. "However we did want 'Short Stays 2' to appeal to a slightly larger audience, having explored the niche film direction the first time. The resulting films are beautifully shot and very entertaining."
The short films from "Short Stays" and "Short Stays 2" are available on the Swire Hotels blog http://www.YoudBeMuchBetterHere.com and on the Swire Hotels channel on YouTube http://www.youtube.com/user/swirehotels and the Chinese video sharing site, Youku http://i.youku.com/u/id_UMzU1ODk5MjM2.
About Swire Hotels
Swire Hotels has been created to manage intriguing urban hotels in Hong Kong, Mainland China and the United Kingdom, providing a characterful experience for travelers who seek individuality, style and personalized service.
The Opposite House, Beijing, opened in 2008 and was followed by The Upper House, above Pacific Place, Hong Kong, in October 2009.
Swire Hotels opened a 345-room lifestyle business hotel called EAST, Hong Kong in Hong Kong's Island East, on January 25 2010. EAST, Beijing with 369 rooms, located within INDIGO in Jiangtai, opened in September 2012.
Swire Hotels has launched a new collection of locally inspired and stylish hotels in the heart of great British towns and cities called Chapter Hotels. The first hotel in the collection, The Montpellier Chapter, Cheltenham opened in 2010. The second hotel, The Magdalen Chapter, Exeter opened in June 2012.
# # #