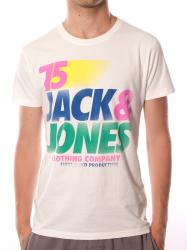 Designer brands with exclusive designer wear
Preston, United Kingdom (PRWEB UK) 2 November 2012
It's time to switch to new styles, trends and designs since the festive season is approaching. It's fag end of October and high time to start selecting new dresses from favorite brands to ensure some trendy looks this Christmas. To provide with unending stocks of dresses of latest designs, favorite Preston dress store Duffer Menswear is bringing on a plethora of new ranges of dresses from multiple brands which include sensational names like Voi Jeans, Jack & Jones, Duck and Cover and Police 883. Extensive ranges of new collections from Jack & Jones and Voi Jeans are already on their way to the main Duffer Menswear Store at Preston and its manager Mushtaq Patel is absolutely upbeat on witnessing heavy rushes at his outfit and of course a gala selling season. The official stockist of products from Voi Jeans and Jack & Jones for a long time is gearing up to face the challenge of diverse demands that buyers are going to put in front of them and it is confident of sending back every customer with a packet.
No matter what the fascination is and what kind of a look are planning for this season, Duffer Menswear at Preston is the best choice. From T-shirts to jumpers, hoodies to jackets, shirts to tops and jeans to shorts, Jack and Jones has produced endless items for each category and they are all going to hit the Duffer Menswear Store at Preston. To get some more varieties, look for Voi Jeans collections, which apart from T-shirts, jumpers, hoodies and jackets, will also be producing joggers, cardigans and multiple accessories, all of exclusive designs. They will be available in a long range of smart, bright and sober colors to make it easy for people of all ages to select a suitable dress. Since its 'emergence' 18 years back, Duffer Menswear has been a store that has successfully satisfied the needs of every single customer who has crossed its door and this year it guarantees something ,more than just satisfaction. For a serious follower of fashion, the collections of new launches by Voi Jeans and Jack and Jones will surely make the ecstatic and might be find it difficult to stop cash flying out of the wallet once step inside the world of 'Duffer'. Be a 'duffer' this season to be different.
If never been to the world of 'Duffer' then note the address. And will find the gorgeous packed house at 9 Fishergate, Preston, PR1 3NN. 03120563. Also may head to the store straightway or check out the latest collections online. To do that would simply need to log on to http://www.duffermenswear.co.uk, the official website of the Duffer Menswear main store. May also enquire about availability of collections by sending a mail at info (at) duffermenswear (dot) co.uk, the business email id of the store or may call at 01772 251399 to get queries cleared. If taking a tour to the store seems difficult, visit the website and check out the designs of dresses under all brands and categories. To facilitate online shoppers, Duffer Menswear has designed its website very well with crystal clear images and price tags for each product. It is a store that can step inside any season and may take a person of any age to shop. For the last 18 years, Duffer Menswear has been among the leading sellers of designer dresses for men and with enormous collections of products from sensational brands, it is undoubtedly the best store for the men to get something to sport new looks and styles.
Excellent customer service and guaranteed satisfaction for customers have helped the Duffer Menswear to add 14 more stores in North West of UK after the flagship store at Preston and its popularity is still growing. Visit Duffer Menswear personally or through the web to find out what makes it such a favorite shopping place for men.
For More Information Contact:
Mustaq Patel,
Duffer Menswear
9 Fishergate, Preston,
PR1 3NN . 03120563
Email ID: info (at) duffermenswear (dot) co.uk
Phone Number: 01772 251399
Website: http://www.duffermenswear.co.uk