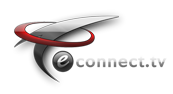 San Diego, Ca (PRWEB) November 01, 2012
eConnect, Inc will be exhibiting its newest software modules at Tribalnet next week from 11/5-11/8. The new software modules help casinos quickly find theft, cheating and collusion in restaurants, bars and on casino financial devices. eConnect has installed their software at hundreds of sites across the globe and have assisted these gaming operators in eliminating financial losses while drastically improving productivity.
eConnect specifically monitors and alerts operators of problematic financial transactions at the Point of Sale, Cage & Credit, Casino Free Play, Players Ratings, Count Room Machines and other devices which make the casinos vulnerable to fraudulent crimes and scams. More information in this video.
About eConnect:
eConnect is a software company in the security industry, which provides financial transactional analysis with visual verification. This is accomplished by synchronizing transactional data from point-of-sale (POS), casino systems and games to digital video surveillance, producing the best fraud deterrence tool in the industry. The software tool also increases the effectiveness of employee productivity, allowing managers to easily identify common employee errors. The software provides a dramatic return on investment usually within 3 to 6 months.