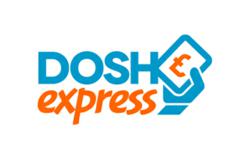 One in five MOT tests fail because of a burst light bulb, which can usually be an easy and cheap thing to repair.
(PRWEB UK) 5 November 2012
A recent survey by Halfords of 2000 people found that drivers are delaying car repairs due the soaring cost of driving.
MOT's are an important annual check up for vehicles and flag up any maintenance issues that need to be fixed. However, with 40% of MOTs failing first time, it is important to avoid any unnecessary costs and exaggerated repair fees. Dosh Express explains how to save money on a MOT test:

One in five MOT tests fail because of a burst light bulb, which can usually be an easy and cheap thing to repair. If any bulbs aren't working, a new one can be brought for only a few pounds and depending on the model of the car, these are fairly easy to install.
Check what the tyre pressure should be and fill them up at a petrol station. As for tyre tread, the depth of the grooves should be no less than the legal minimum of 1.6mm. A simple test is to place a 20p coin on its edge in the main grooves, if the outer rim is hidden, the tyres are legal. If you the 20p coin can be seen they should be changed pre-MOT.
Windscreen damage should be no larger than 10mm in the driver's central view and no larger than 40mm in the whole of the swept areas. Windscreen chips and cracks are usually included in car insurance policies and should be repaired pre-MOT.
Local councils have MOT test centres for their own vehicles but by law they must also be open to the public. As these centres usually only carry out tests and not repairs, they have no vested interest in inventing faults that don't exist.
Dosh Express is the Honest Lender, helping you get to payday. Based in Derby, in the Midlands, the company's mission is to provide a great lending service to thousands of our happy customers and be a great place of employment for our staff. Please visit doshexpress.com to apply for a loan, and if you are approved cash is usually deposited in your account within minutes, subject to status. Dosh Express, the trading name of Dosh Express Limited, is a consumer lender offering short-term payday loans, is a member of the Consumer Credit Trade Association (CCTA), and is licenced and regulated by the Office of Fair Trading.