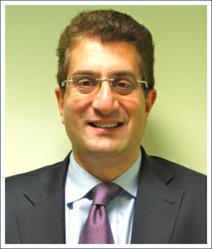 Over the years that I have been teaching and training dentists in oral surgery I have noticed a decline in standards competence and ability particularly amongst younger graduates
Middleton, Manchester (PRWEB UK) 2 November 2012
Leading Manchester dentist Tariq Drabu, the owner of Langley Dental Practice in Middleton, Manchester has today called for UK dental schools to ensure that the standards of new dental graduates are rigorously enforced and that new dental graduates are fit for purpose and clinically competent.
Tariq Drabu was speaking following a widely publicised critical report by the General Dental Council (GDC) which reported on the lack of leadership and serious failings at Belfast School of dentistry at Queens University. The report is currently available on the General Medical Council website and can be viewed here.
The General Dental Council report stated that the school's Bachelor of Dental Surgery degree program was in a "fragile state". He was also commenting following his attendance at the recent meeting in September of the British Association of Oral Surgeons in Edinburgh where a lack of experience in even simple routine extractions amongst new graduates was widely highlighted.
Speaking about the reports Tariq Drabu said "In 2005 the Chief Dental Officer giving evidence to the Public Accounts Committee of the House of Commons stated that it cost the taxpayer £250000 to train each student dentist. That was seven years ago."
Tariq Drabu went on to say "With that level of investment in a new dental graduate one would expect a degree of proficiency and competency in basic procedures such as dental extractions and routine dental care. The GDC report into Belfast dental school highlighted shortcomings in the training program for undergraduates and the need for more specialist teachers. It also highlighted issues around the level of clinical experiences that students were getting in areas such as routine restorative dentistry and oral surgery."
Tariq Drabu who as a GDC registered specialist in oral surgery has trained, mentored and lectured to over 500 dentists at postgraduate level in oral surgery over the past decade went on to say "Over the years that I have been teaching and training dentists in oral surgery I have noticed a decline in standards competence and ability particularly amongst younger graduates. This is a worrying development because we would all expect our dentists to be able to undertake simple and even slightly complex dental extractions without fear or apprehension. This is not a problem that is specific to Belfast Dental School. All undergraduate dental institutions need to take a closer look at themselves and the experience that they are providing to new graduates in oral surgery."
Tariq Drabu who leads on postgraduate oral surgery teaching at the University of Central Lancashire dental clinic added "My recommendation for undergraduate dental teaching would be that no student could graduate unless they had completed a specified number of routine dental extractions and were observed to be competent in the management of those extractions. They would also have to complete a specified number of complex or surgical extractions and be certified as competent in those as well. As a regulator the General Dental Council needs to step up to the plate and working with dental schools recommend what they feel is a suitable number of procedures that need to be done. They are the guardians of patient safety and must be proactive in dealing with this matter rather than reactive. Rigorous inspections are one aspect of promoting patient safety. However the GDC must do more and be seen to do more in order to promote high standards amongst new dental graduates."
Tariq Drabu concluded by saying "There is a degree of anxiety amongst the profession about the level of ability and competence of new graduates. These concerns are mirrored by the recent GDC report into Belfast University. I would hope that all dental institutions take on board the recommendations of the GDC report and alter their teaching programmes accordingly."