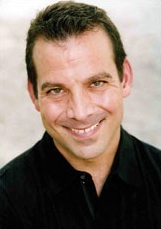 Whether you own or want to start an online business, this free video is a must watch if you want to achieve as much as possible with the least amount of effort.
Scottsdale, AZ (PRWEB) November 01, 2012
Rich Schefren has released a new video revealing the top three traps that entrepreneurs face when growing an online business.
In a recent survey conducted by Strategic Profits, Schefren found 3 key traps that stop 95% of entrepreneurs from either building a successful business or from growing their business after becoming profitable.
Schefren will be releasing a series of videos revealing how to overcome these three traps once an entrepreneur or business owner has identified which trap is affecting their business.
"I think the vast majority of online business owners and entrepreneurs who feel like they are either struggling or just working too hard for their results will discover why and what they can do about it in this free video from Schefren." said Jason Ayers of StrategicProfitsFormula.com.
Those wondering why Schefren is a leading authority on how to strategically build an online business may be interested in his background.
After building one seven figure business by the age of 23 and an eight figure businesses before the age of 30, Schefren, a former Arthur Anderson consultant, started Strategic Profits to improve the lives of entrepreneurs worldwide by helping them to earn more while working less in their business.
In the first year in business, Strategic profits did $7.4 million in revenue while increasing client revenues by an additional $183 million.
Schefren's Internet strategies have been taught to and used by Google, Yahoo, Agora Publishing, Microsoft, Motley Fool, TheStreet.com and many others.
His coaching program, the Business Growth System has created more millionaires than any other program in the history or Internet marketing according to Schefren.
As part of his upcoming Profit Hacks course, which is a strategic productivity course, Schefren is releasing a series of videos to help business owners discover how they can achieve the best results possible with the minimal amount of effort.
Those interested should visit the official site here.
Those interested in finding out more about Rich Schefren and Profit Hacks should visit http://www.StrategicProfitsFormula.com/ProfitHacks