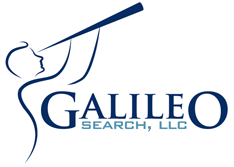 Marietta, GA (PRWEB) November 02, 2012
Galileo Search, LLC, America's leading acute care infection prevention and epidemiology search and staffing firm, has added Associate Account & Operations Manager Jessica Frizzell to their expanding team.
Galileo specializes in the national placement of Infection Preventionists (Sole Practitioners, Coordinators, Managers and Directors). According to the Association for Professionals in Infection Control and Epidemiology, professionals in this industry, typically referred to as Infection Preventionists or Epidemiologists, are charged with protecting patients from healthcare-related infections. Galileo places these professionals in a variety of work environments including acute care and critical access hospitals, academic medical centers, healthcare systems, medical device companies, and software developers/vendors.
The Bureau of Labor statistics estimates that employment of epidemiologists will increase by 24% between 2010 and 2020. Galileo has established a successful contract staffing arm as a result of the increasing demand for these professionals.
Galileo President and Chief Talent Officer Jim Brown said Frizzell was brought in specifically to assist in the oversight and development of their expanding service-lines, which include their flagship infection prevention practice. The firm has successfully expanded into healthcare Quality Assurance, Patient Safety, Compliance, and Accreditation areas as well.
Galileo Search has been working with Top Echelon Contracting (TEC), a provider of contract staffing back-office services to recruiters, for over seven years. Brown, who has more than 20 years of domestic and international retained search, contingency search, and staffing firm leadership and development experience, has been one of TEC's top five producing contract staffing recruiters for the past five years. His firm prides itself on providing prompt access to qualified Infection Preventionists and other quality assurance professionals for both contract assignments and direct hire contingency searches.
"Galileo Search is a dedicated, professional recruiting firm," said Top Echelon Contracting Contract Staffing Administrator Jen Grimes. "I have heard nothing but positive feedback from their clients and candidates. They truly care about providing outstanding service and go above and beyond to meet their client and candidate needs. I love working with them because they are very detail orientated and provide a great line of communication to get a placement handled in an efficient and timely manner."
Prior to Galileo, Frizzell had been working in the contract staffing industry for the past three years with a national staffing firm in the areas of operations management, recruitment, and account management.