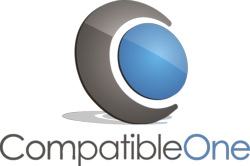 CompatibleOne will help us take our Federated Cloud Marketplace to the next level.
Santa Clara, CA (PRWEB) November 05, 2012
OW2, the global open source infrastructure software community announces today at Cloud Expo West in Santa Clara, CA. that CompatibleOne, The Open Source Cloud Broker, and ComputeNext are cooperating to develop the next generation of cloud services marketplace. The partners will combine their complementary technologies which include ComputeNext Federated Marketplace and CompatibleOne model and platform.
CompatibleOne is a new-generation cloud resource management and automatic provisioning software environment powered by service brokering capabilities. CompatibleOne helps deploy cloud applications on any provider to comply with customers' constraints in terms of technology, budget, geography, legal requirements, etc. CompatibleOne is made of a model, the CompatibleOne Resource Description System (CORDS) and an execution platform, the Advanced Capabilities for CompatibleOne Resource Description System (ACCORDS).
The ComputeNext Federated Cloud Marketplace has been built from the ground up to feature freedom of choice and flexibility. ComputeNext is working on integrating the CORDS model and the ACCORDS platform with the purpose of enhancing its Federated Cloud Marketplace with CompatibleOne's capabilities that enable automated cloud resources deployment and cloud services orchestration across different cloud providers.
ComputeNext will also contribute to the extension of the ACCORDS platform with its wide range of cloud service connectors to different platforms and providers. ComputeNext's Federated Cloud Marketplace portal and APIs will allow CompatibleOne's consumers to visualize, interact and manage their manifests and workloads, and use ComputeNext's real-time cloud services inventory to provision and use cloud services from multiple providers and platforms.
"CompatibleOne will help us take our Federated Cloud Marketplace to the next level and offer our customers unlimited options to match their workload requirements including latency, location, and SLA, at best possible prices across multiple platforms." says Sundar Kannan, ComputeNext founder and CEO "CompatibleOne will help position ComputeNext at the center of a true cloud ecosystem" he adds.
CompatibleOne is an open project: its software will be made available to the global open source community through the OW2 Open Source Cloudware initiative (OCSi). The OSCi is the vehicle which enables participants from all over the world to join in the action.
Visit CompatibleOne at Cloud Expo West, booth #915 and attend the presentation "Next-Generation Cloud Management: The Cloud Service Broker" by Iain James Marshall & Jean-Pierre Laisné on Monday, November 5th, 4:25 - 5:05 pm.
About CompatibleOne
The CompatibleOne collaborative project develops the first industry-grade open source cloud broker. CompatibleOne was launched as a collaborative project to come up with ideas addressing the need for interoperability in the field of Cloud Computing. The project quickly evolved until it converged in developing a cloud computing broker. CompatibleOne is an open source collaborative project supported by 14 partners. Its technology is based on open standards and its approach fully leverages OCCI, the open cloud computing interface. CompatibleOne has defined a four-step fully functional manifest-to-service provisioning cycle of the CompatibleOne broker. The CompatibleOne platform is aligned with the Cloud Computing Reference Architecture2 of the National Institute of Standards and Technology (NIST). Visit http://www.compatibleone.org
About ComputeNext
ComputeNext a Bellevue, WA based cloud-technology company, is pioneering the way organizations search, discover, procure and provision cloud infrastructure with their multi-cloud marketplace. Holding the belief that a few cloud providers cannot satisfy the world's computing demands their mission is to promote choice and efficient computing through federation. In reference to cloud service brokerage they have been called an "uber-aggregator" of IaaS. Visit http://www.computenext.com
About OW2
OW2 is an independent industry community dedicated to developing open source code infrastructure (middleware and generic applications) and to fostering a vibrant community and business ecosystem. The OW2 Consortium hosts some one hundred technology projects, including ASM, Bonita, eXo Platform, JOnAS, JORAM, Orbeon Forms, Orchestra, Spagic, SpagoBI and XWiki. OW2 is an open source dissemination partner in a number of collaborative projects, such as CHOReOS, CompatibleOne, OpenCloudware and XLcloud. Visit http://www.ow2.org