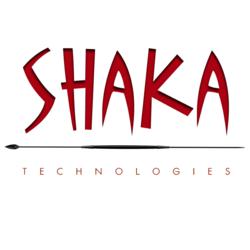 What you see is what you get; a complete and secure application delivery controller.
Essex, UK (PRWEB) November 03, 2012
Shaka Technologies announces the launch of its flagship product "Ishlangu", signifies a move beyond the traditional approach to traffic management, by combining application security, layer 7 load balancing, web acceleration and complete application traffic control in one comprehensive solution. Ishlangu is the result of the company's vision to create an integrated system, designed to provide outstanding user performance whilst ensuring the security and scalability of back-end systems.
The Ishlangu product, available for bare metal servers or as a virtual appliance, removes the complexity of managing your application data security and delivery with it's intuitive administration console.
Differentiating Ishlangu from its competitors, is its next-generation application-aware firewall. Traditionally only found on top-end application delivery controllers as an expensive extra. Ishlangu's application-aware firewall, understands applications and their vulnerabilities. It's hybrid security model thwarts application based attacks such as SQL injection, Cross-site Scripting (XSS) and Cross-site Request Forgery (CSRF). Shaka Technologies includes this as a standard feature for all of its Ishlangu models.
"The release of Ishlangu by Shaka Technologies, represents our dream to provide the market a unified application delivery controller (ADC). Unlike most ADC solutions, Ishlangu offers all its features, as well as dedicated 24/7 support under one license package. There are no hidden package costs or expensive package options, what you see is what you get; a complete and secure application delivery controller." - Dayne Lucas, CEO, Shaka Technologies.
With it's comprehensive feature set which surpasses the market's current solutions, Shaka Technologies' Ishlangu provides an unparalleled level of performance, security and scalability.
For more information on Ishlangu or to download a free evaluation click here.
About Shaka Technologies
Shaka Technologies delivers world-class application delivery, security and performance for top global websites, enterprises and service providers. Shaka Technologies solutions improve the performance, security, scalability and reliability of online applications.
For more information please visit http://www.shakatechnologies.com.