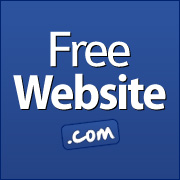 New York, NY (PRWEB) November 04, 2012
Today, FreeWebsite.com released an article detailing the importance of creating top websites. FreeWebsite.com specializes in website design and creation and emphasized how important it is to create websites that will catch the audience's attention with quality content and visually appealing designs.
Now days, more than 70% of Americans will turn to the Internet when researching new products and services. Top websites become increasingly more important for consumers going online to find the information they need. Businesses today have to be one of the top websites in the search engines in order to gain the attention needed.
Jeff Spicher, FreeWebsite.com CEO says, "Being listed on Google, Yahoo and Bing is how customers will find your business. You need to rank in the top 10 on these search engines in order to be seen by the world in general. The top websites in the world can all be found on these major search engines. And now, it's your turn to have your company be found on the top search engines as well."
At FreeWebsite.com, companies get a clean, professional looking website, with the expense of hiring a design firm. The expertise at FreeWebsite.com combines time-tested design traits with the latest in SEO-relevant content to create top websites that customers want to visit time and time again.
About FreeWebsite.com: FreeWebsite.com breaks down barriers to website ownership by providing attractive, easy to maintain websites, complete with content, at a low price. To learn more, visit FreeWebsite.com.