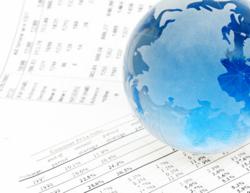 Very few companies are using scorecards to ensure they are tracking to their strategic objectives
London (PRWEB UK) 8 November 2012
There are only three weeks left before the Intrafocus annual Business Scorecard Survey closes, if you want a copy of the final report be sure to take the survey today.
Early analysis has provided some surprising results suggesting that many companies are not using their measurement and review systems to align what they do (operations), to their strategic objectives.
It would appear that more than 75% companies measure a multitude of things on a regular basis, usually monthly, and then simply use the results to compare to previous months or to short-term targets. Very few companies are using balanced scorecards to ensure they are tracking to their strategic objectives. With one month left to run the actual survey result may change, however, Intrafocus believe it is unlikely to move significantly.
Intrafocus has been running the survey for two months primarily targeting CEOs, Managing Directors and Strategy Directors. "Although the survey is open to anyone" say Intrafocus "we are segmenting the results to ensure we get an executive view and a practitioner view".
This is the first major survey in this area for several years and interestingly coincides with the 20th anniversary of Balanced Scorecard. The Balanced Scorecard was introduced by Kaplan and Norton in the article, "The Balanced Scorecard - Measures That Drive Performance" published in the Harvard Business Review.
The Intrafocus annual Business Scorecard Survey will remain open until the end of November.
About Intrafocus:
Intrafocus is a business performance management software reseller and consultancy. Having invested heavily in lighter-footprint performance management software Intrafocus believe that companies and organisations want easy-to-use web-based tools to examine and manage their performance data more effectively.