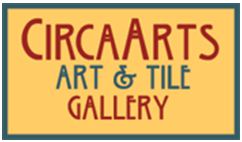 South Bend, Indiana (PRWEB) November 03, 2012
CircaArts Gallery of South Bend, Indiana today announced the launch of its new website and online catalog at http://www.CircaArtsGallery.com. The gallery's owner, Ms. Kathy Reddy White explained the new website would showcase dozens of regional artists working in a variety of media. "After months of development with our website designers, we're very excited to unveil the new website. It's always been our mission to raise awareness in the community about the talented array of artists from right here in our own backyard. Now, with the launch of the new website, we're able to make this rich catalog available to art collectors everywhere, and with an amazing level of visual detail."
Ms. White continued, "We want to make the arts an approachable, enjoyable experience for everyone, no matter how familiar or unfamiliar they may be with the arts. This website will make it easy for collectors everywhere to browse a beautiful curated selection of art of all kinds from our gallery."
The website's developers at Precept Partners worked closely with Ms. White creating the new website's design and e-commerce features. Precept's manager, Stephen Antisdel said, "It was great working with Kathy; the new website is a credit to her artistic vision." The CircaArts Gallery website project was a joint development of Precept Partners and the North Central Indiana SBDC.
About Circa Arts Gallery
CircaArts Gallery, a sophisticated yet approachable gallery, represents local artists with an emphasis on Arts & Crafts artisans (as in Frank Lloyd Wright). We are also part of The East Bank Village neighborhood, located across the river on the east side of downtown. The gallery is housed in a historic building built in 1904 by Charles McCormick. Now Kathy Reddy White makes it home to mix of art and media by dozens of established and emerging artists. Details at http://www.CircaArtsGallery.com.
About Precept Partners
Precept Partners provides award winning website design, development and online marketing services proven by more than $100MM in online sales revenue for clients in retail, e-commerce, health services, technology, manufacturing and non-profit sectors. Recognition for their work includes coverage in The Wall Street Journal, BusinessWeek, NPR, and Inc magazine, with awards that include the Inc 500, the Internet Retailer 500, the Hot 100 Best Retail Websites award, the Webby award and others. More at http://www.PreceptPartners.com.