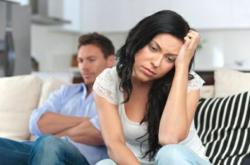 UK, Lancashire (PRWEB UK) 3 November 2012
A new poll by one of the UK's leading solicitors has revealed the ten most common signs that marriages may be heading for divorce.
Vincents Solicitors regularly deal with divorce and separation cases. Their specialist Family Law team give sound advice, with a sympathetic approach, to resolve financial or custodial disputes.
According to the Office for National Statistics, there were 119,589 divorces in the UK during 2010, compared with 113,949 in 2009. It is believed that the most common reason for separation is growing apart or falling out of love, followed by an affair.
Divorce or separation from a partner is never an easy decision to take, and is one that is usually not decided overnight. There are a number of telltale signs, according to Vincents' research, that indicate whether a marriage is heading for the courts.
If these signs are spotted early enough, before it's too late, then it may actually be possible for couples to prevent their marriage breaking down.
1. Infidelity
2. Breakdown in communication
3. Lack of respect
4. Partner wants to do solo activities
5. Very little intimacy
6. Separate beds
7. Lack of eye contact
8. 'Silent treatment' is a daily occurrence
9. You aren't fighting or communicating
10. Partner starts staying late at work
Vincents Solicitors was established in 2000, in Garstang. The firm has expanded quickly and today, they operate from six offices across Lancashire, making them the leading legal service provider in the region. Each office is a hub of expertise in specific aspects of legal advice. For more information please call Francesca Roll on +44191 375 9120 or visit http://www.vincentssolicitors.co.uk