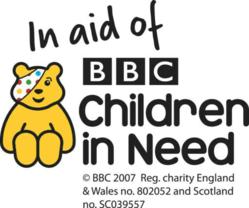 fantastic way to help Children in Need in any way possible, we look forward to seeing the big reveal on BBC1
(PRWEB UK) 2 November 2012
The Hanging Lantern Company are very proud to have been involved in helping BBC Children in Need as part of a BBC 1 special programme: "DIY SOS: The Big Build". The programme features the renovation of a centre for children with additional needs in Edinburgh. The Yard helps children and young people from 3 to 25. It is an indoor and outdoor space that welcomes the whole family. This year the centre celebrates 25 years of helping families deal with the demands of daily life, giving the young people a space to develop their confidence and encouraging them to make lasting friendships.
The Yard receives a grant towards its costs from BBC Children in Need. But the building and its outdoor space were in desperate need of a total overhaul. The Hanging Lantern Company donated an assortment of paper lanterns in a variety of sizes, shapes, and colours to BBC Children in Need so that the children who use the centre could decorate them prior to hanging them in the 'Big Build'.
The build took ten days from the end of September to the beginning of October. In all over three hundred people helped transform both building and outdoor play area. Though the days were long and the work demanding the experience of taking part was worth every moment. Rob Payne, owner of The Hanging Lantern Company described it as 'fantastic way to help Children in Need in any way possible, we look forward to seeing the big reveal on BBC1'.
DIY SOS: The Big Build Children in Need Special will be shown on BBC1 during the week commencing 12th November, and updates, photos and more are available on The Hanging Lantern website http://www.hanginglanterns.co.uk