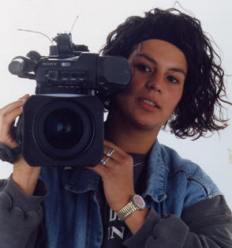 Kona, Hawaii (PRWEB) November 02, 2012
Maui'd Forever is one of Hawaii's few full service, all-Hawaiian Islands wedding planner and coordinator. Founded in 2003 by entrepreneur Mark Steffan, the company operates on the Hawaiian Islands of Oahu, Maui, Kauai and the Big Island of Hawaii. They use over 150 different wedding vendors and still find the need to add additional members to their team.
They are happy to announce their newest member on the Island of Hawaii, Angy Chesler. Angy owns Creative Video & Photo Concepts Inc. and specializes in beach weddings. Angy tells us in a recent interview that "I have been working as a photographer for over 25 years and have been in Hawaii since 2001. Wedding Photography is my passion. To capture your wedding in timeless images so you can re-live those special once in a life time moments is exhilarating". She has many of her clients come over to her studio after their wedding to view a slideshow with their wedding photos. She reports how wonderful it is to "see you s overcome with emotions that I know I have captured the essence of your wedding day".
She also tells us that "I love landscape photography and I love fashion photography, in wedding photography I can combine both to show the beauty of your relationship in front of a beautiful Hawaiian Beach".
One thing that attracted Maui'd Forever was that she offers a special service for destination weddings with extra fast turnaround times, online viewing and ordering so one can get their images, before you leaving the Hawaiian Islands.
Photography is her passion. She received her first camera from her mother and took her first photographs at three years old. She knew then that she would one day become a photographer. She studied photography in Europe. Following graduation she worked as a videographer doing documentaries for a TV station. During her travels sheI stumbled upon Hawaii and fell in love. She has two sons age nine and ten and loves to hike and swim and watch movies with them when not photographing.
Her work as a photographer doesn't end when she leaves the wedding. For each hour she photographs she edits for an additional hour. She says "A photograph is not finished without post production. As a photographer I have a very specific image in mind when I take the photograph to bring out the light and colors the way I envisioned it during your wedding I have to adjust each image in post production. I spend hours on behind the computer to adjust, retouch and enhance each photograph".
Angy is available with all the wedding packages Maui'd Forever offers. Please check with them to see if she is available for your Hawaii Wedding, vow renewal or civil union.