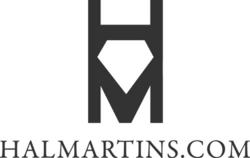 Houston, TX (PRWEB) November 05, 2012
The desire of China's wealthy class for luxury products has been a major factor behind the bullish performance of Swiss luxury watches during the past couple years.
The Federation of the Swiss Watch Industry figures that in September the total values of Swiss watch exports was 2.7 percent lower than in the same month a year earlier in 2011. The biggest downturn in sales came from China, where sales are down around 27 percent, while in Hong Kong sales were down 19 percent.
In all, luxury product sales in China are still expected to rise by 18 percent by the end of the year, according to consulting firm Bain & Co. It predicts sales of luxury watches will grow 14 percent worldwide. But September's export data represents a down turn for the worse and an indicator of how China's luxury market has weakened.
The drop mostly reflects China's economic deceleration, and how Chinese shoppers aren't spending money the same way they once were.
Chinese payment processing company UnionPay recorded foreign transactions were up 33 percent from a year earlier, which is a sign that Chinese are making more and more luxury purchases abroad. This trend is growing as the value of the Chinese yuan increases, along with lighter travel restrictions and lower prices on luxury items outside China.
"We have had record breaking sales over the past few years due to the demand of the Asian and Chinese markets," said Hal Martin, founder and CEO of Hal Martin's Watch and Jewelry Co., which sells new and pre-owned luxury Swiss watches.
Hal Martin's is now buying watches worldwide from individuals just to keep up with the demand, as well as taking watches in on consignment. They have even added another page to their website to help people in the process of selling their watch.
The luxury watch company, Patek Philippe, has even opened a local service center so wealthy watch buyers can maintain their pricey Patek Philippe watches without having to send them overseas. The Swiss watch company is reported to be developing a watch-repair school in Shanghai, where it plans to train local Chinese in the craft of luxury-watch repair so that it can staff its new service center.
Swiss watchmakers are optimistic on China's rebound and feel the demand for luxury products is expected to recover despite this past September's performance.
Joey Schmitt is a news, social media, and internet marketing junkie, as well as manager of an internet marketing and seo company.