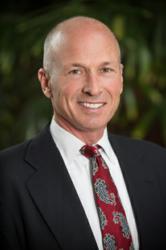 "Cary has a track record of successes across the healthcare industry."
Knoxville, TN (PRWEB) November 01, 2012
PerfectServe, the leading platform for intelligent clinical communication services, has strengthened its national sales force with the addition of Cary Smith as vice president of sales for the western region.
With over 20 years of healthcare industry expertise, Smith will be responsible for growing PerfectServe's hospital clients and healthcare partnerships within the western United States.
Smith comes to PerfectServe from Allscripts, where he was an enterprise vice president responsible for the company's healthcare information technology solution portfolio. Prior to Allscripts, Smith was vice president of healthcare partnerships at HealthGrades. In that role, he was instrumental in building HealthGrades into the leading consumer resource in healthcare provider search. Smith's career has also included roles at Johnson & Johnson and the Sachs Group.
Smith has a bachelor's degree from the Kelly School of Business at Indiana University.
"Cary has a track record of successes across the healthcare industry," said Terry Edwards, chief executive officer of PerfectServe. "His experience in healthcare communications and technology will further accelerate our expansion into more hospital systems in the western region."
About PerfectServe
PerfectServe offers intelligent voice, online and mobile clinical communication solutions for healthcare. Its industry leading platform routes calls and messages to the right doctor, at the right time, in the way each physician wishes to be reached. It gives physicians complete control over their communications while enabling hospital clinicians and nurses to expedite and improve the coordination of care. Based in Knoxville, Tenn., the intelligent clinical communications platform processes more than 35 million clinical communication interactions each year involving more than 25,000 physicians. For more information, visit http://www.perfectserve.com, Twitter or call 877-844-7728.
###