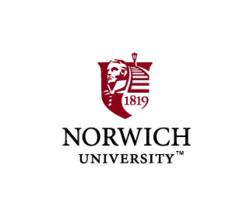 Northfield, Vt. (PRWEB) November 01, 2012
Norwich University's College of Science and Mathematics will present "Ice and Life: Living Cryosphere," a talk by Dr. Birgit Sattler, an award-winning microbiologist, on Monday, Nov. 5 from 7:45 – 9 p.m.
The presentation, which will be held in Cabot 85, includes refreshments and is free and open to the public.
Sattler, who completed her first research expedition to Antarctica in 1996 and serves as Vice Director of the Austrian Society of Polar Research, will discuss changes to the ice ecosystem resulting from the widespread melting of glaciers and polar caps.
"Since the various compartments of the cryosphere are climate-relevant there is an urgent need to understand the biogeochemical processes before some start to vanish as it is the case in the Alps," according to Sattler.
Sattler's presentation to the community is one in a series of colloquium talks and is sponsored by Trustee Emeritus COL (IL) J.N. Pritzker, ILARNG.
Norwich University is a diversified academic institution that educates traditional-age students and adults in a Corps of Cadets and as civilians. Norwich offers a broad selection of traditional and distance-learning programs culminating in Baccalaureate and Graduate Degrees. Founded in 1819 by Captain Alden Partridge of the U.S. Army, Norwich University is the oldest private military college in the United States of America and the birthplace of our nation's Reserve Officers' Training Corps (ROTC). http://www.norwich.edu