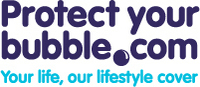 (PRWEB UK) 2 November 2012
In the battle for smartphone supremacy, Apple and Samsung are the contenders. Samsung's latest jab in this prize fight is the Galaxy S3 Mini. Protect Your Bubble takes a look at what this smartphone is and is not.
This phone is, as the name states, a smaller version of the Galaxy S3. It has a smaller screen, coming in at 4-inches. The resolution is 800 x 840 pixels. That's also about 70 pixels per inch less resolution than the big brother.
Being smaller in this case also means less power. The CPU is slower and it does not have the 4G LTE capability. It runs a dual core processor instead of the four-core in the big S3. That definitely translates into slower operations.
At 121.55mm by 63mm by 9.85 mm and 111.5 grams, this smartphone also comes in easily in the lightweight division. The battery is 1,500mAh, a good bit less than the bigger S3, so expect to recharge frequently.
It does come with Bluetooth 4.0 and can have a memory expansion up to 32 gigs. TouchWiz is the interface and the OS is Android 4.1 Jelly Bean. It has S Voice, Samsung's reply to the Siri function on an iPhone. How well S Voice works with Google's stand Voice Actions is being determined now.
The release date for the Samsung S3 mini, as confirmed by online retailer Expansy's is the 8th November and it is expected to retail at around £315 SIM-free.
No matter the choice of smartphone, it's a big investment with the new smartphones running in at £300 and up without a contract. If that phone gets lost, broken or stolen, replacing it is going to cost money. Specialist gadget insurer Protect your bubble can provide piece of mind with its gadget insurance cover. For more information visit Protect your bubble.
Protect your bubble is an online gadget insurance provider, specialising in great value insurance cover for iPads, mobile phones, iPhones, Smartphones,cameras and more.
Get an instant quote for your gadgets via the following URLs:
Mobile Phone Insurance: uk.protectyourbubble.com/gi-mobile-phone-insurance.html
Samsung Galaxy S3 Insurance: uk.protectyourbubble.com/samsung-galaxy-s3-insurance.html
Tablet Insurance: uk.protectyourbubble.com/tablet-insurance.html
Socialise with Protect your bubble UK on the following social networks:
Facebook: facebook.com/ProtectYourBubble
Twitter: twitter.com/protectyrbubble
YouTube: youtube.com/protectyourbubble