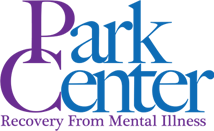 (PRWEB) November 02, 2012
Park Center was founded on the idea that the key to recovery can be found within each individual. Recovery is often hampered by obstacles and conditions that are sometimes outside of a person's control. Many of the members at Park Center have dealt with levels of poverty that have severely diminished their ability to recover from mental illness. Park Center works to provide persons battling mental illness with the means to recovery, gainful employment, housing and eventually, overall wellness. However, the not-for-profit organization cannot do this alone; they need the support of their local community.
The holidays are meant to be a time of giving and joy. Park Center asks that people consider a financial contribution as a way to honor someone in their life, or they can add something from Park Center's wish list their holiday shopping list. The following lists some of the items that they are in need of the most:

Gift cards ($10 and up) to stores like Walmart, Dollar General Store and Target
Toothbrushes, toothpaste, dental floss
Personal hygiene products (shampoo, deodorant, soap, hand sanitizer, make-up)
New socks and underwear (men and women)
Hats, gloves and scarves
Laundry baskets with household cleaning supplies, towels/washcloths and paper products
Donors and volunteers can be assured that their generosity and goodwill will be utilized to help underserved individuals. For more information or to make a contribution to Park Center, please visit http://www.parkcenternashville.org. To set up a tour to see how donations are being used to impact the individuals served by Park Center, please contact Beverly Grant at 615-517-2896 or beverly.grant(at)parkcenternashville(dot)org.