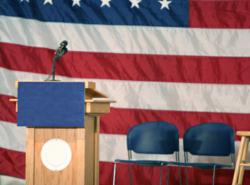 Best to know before you vote.
Atlanta, GA (PRWEB) November 02, 2012
Universities.com, the authoritative guide to on-campus and distance learning universities and colleges, is proud to announce the release of its Education 2012 Series, an in-depth analysis of the 2012 presidential election candidates' stances on higher education matters.
"As we continue to work through a recession, many students should be wondering what effect the election will have on their student loans, tuition prices, and federal aid," says Herb Sims, editor in chief at Universities.com. "Through this investigative exploration of the candidates' positions on such critical issues, we will help student voters come to a more confident and informed voting decision."
The Education 2012 Series begins with a comprehensive analysis of President Barack Obama and former Governor Mitt Romney's current stances and past actions on the issues of higher education. The series continues by putting a magnifying glass to the important topics of student loans, the DREAM Act, and tuition prices, further examining how each candidate plans to impact them. With a fourth to come, the three articles are:
Presidential Election 2012: Who gets your vote for higher education?
Presidential Election 2012: Where do the candidates stand on your student loan?
Presidential Election 2012: The Dream Act, post-election dream, or reality?
Universities.com founder and president Paul Moses states, "Our mission is to facilitate the advancement of all individuals in their pursuit of bettering their lives through higher education and career choices. Our motto is 'Best to know before you go.' At this critical moment in our country's history, our team at Universities.com has made the decision to allocate our resources to provide good and unbiased information concerning higher education, because I think it is also 'Best to know before you vote.'"
ABOUT UNIVERSITIES.COM
Universities.com, which was founded in 1995, has earned a reputation for being one of the country's top online guides to on-campus and online colleges, universities and the degrees they offer. Because of its commitment to excellence in assisting those who are about to make life changing decisions regarding education and career choices, Universities.com has more than 300,000 unique visitors per month.