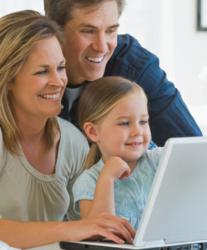 MyStudentCare can be tailored to fit the individual needs of a school or school district.
Chantilly, VA (PRWEB) November 08, 2012
Schools must continuously be in contact with parents. MyStudentCare (MSC) has been developed in order to help optimize the lines of communication between schools and parents. MSC is a robust and powerful web and mobile application that streamlines administrative tasks such as maintaining student and teacher contact information, collecting funds, and monitoring the behavior of students.
MyStudentCare can be tailored to fit the individual needs of a school or school district. Specific functions of MSC have been grouped into modules for customizability and ease of use. If a school decides it would like to focus on collecting money, the Online Fund Raising (OFR) and Activities modules allow users to submit payments online for schools to collect in a streamlined manner. Students are no longer burdened with the responsibility of transporting money to and from school nor do they have to deal with losing any forms or papers in the process. If a school wants to focus on keeping track of bullying or harassment, the Incidents module can handle that.
MyStudentCare has a wealth of features grouped into the following modules:

Incidents Module: Document behavior issues securely and efficiently
Activities Module: Allows complete oversight of student events and activities by letting users create an event, seeing who will attend, and collecting forms and fees electronically
Health Information Module: Stores health forms, notifies parents of health issues with their children, and educates the parent community on health-related issues
Electronic Literature Folder (ELF) Module: Eliminates the need for sending out physical copies of messages, classroom updates, forms, and documents by doing it all electronically
Communications Module: View and make updates to student contact information and communicate easily with parents and the community through email and SMS messages
Online Fund Raising (OFR) Module: Create a marketplace presence online by reaching out to vendors and offering their products then collecting funds; also collect donations
The Maryland Assessment Group will be holding their 28th annual MAG Conference at the Clarion Resort & Conference Center in Ocean City, Maryland November 14-15 (Click here to see the flyer for the conference). The Maryland Assessment Group is a nonprofit organization that consists of educators who are looking to promote, inform, and improve upon the methods of assessment used in education. MyStudentCare will have a booth at this event and will be giving attendees an opportunity to learn more about MSC.
About Insystech, Inc.:
Insystech, Inc. was formed in March of 1997 to harness the burgeoning demand for "good quality" IT service providers. Several new technologies were emerging and the Internet was growing at a tremendous pace. At that time, the founder's prior experience, expertise, and track-record in replacing outmoded and fragmented legacy systems with modern relational databases (often in a web-enabled environment) differentiated Insystech from other small and start-up mode competitors providing services to Government and Commercial clients.