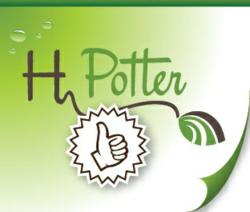 Beautify Your Home With Unique Garden Decor and Garden Gifts!
Coeur d'Alene, Idaho (PRWEB) November 02, 2012
For all those who've been spending lot of time on finding the ideal outdoor furniture, HPotter.com has come out with the ultimate collection of outdoor furniture as well as other home products.
HPotter.com has been offering home furnishing products and outdoor furniture for past several years and now the company has expanded its line of products with the latest offerings in outdoor patio furniture as well as garden décor.
The Idaho-based home décor firm specializes in garden décor and it offers a wide range of garden gifts ranging from the beautiful flower ball lantern, glass votive, leaf platter with antique copper finish, mercury glass containers, mini-copper torch, down to six sided terrariums, rectangle terrarium with door, and much more.
They have also got some impressive terrariums and display cases, which simply stand out from other similar products available in the market, mainly on account of their 17 long years of experience in the industry. HPotter terrariums are not just beautiful, but also fully functional. And, that's not all, their website also offers helpful guidance on planting, and offers a number of resourceful tips as to what plants may perform the best in their new Wardian Case (the Classic Wardian Case Terrarium has been the flagship product of the company).
Check out more about HPotter's terrariums here
Apart from the stunning terrariums, HPotter also produces striking Trellises, Gazebos, and Garden Arbors too. The Large Garden Arbor has been their flagship product, which has been tremendously popular among the garden centers.
Customers can also choose from a number of Garden Planters such as urns, planters and Pots as well as window boxes. The company is known for creating distinctive home and garden accents, not to mention very high quality of products.
In the department of outdoor furniture, the company offers a flurry of outdoor candle lanterns, patio torches, and other outdoor patio furniture items too. HPotter has got one of the largest collections of outdoor furniture pieces on the Internet, and they intend to expand their current range to become one of the largest designer, manufacturer and distributors of terrariums over next couple of years.
To complement their main website, HPotter also runs a resourceful blog offering handy tips on choosing outdoor furniture and home products, to help the customers make a well informed decision.
Last but definitely not the least, there are many exciting seasonal discount deals also available on the website, and currently HPotter.com is offering 10% discounts to all the first time visitors to improve their market reach.
About the Company
HPotter.com is one of the pioneers in producing quality terrariums and a wide range of outdoor furniture items, operating since 1995. It serves thousands of satisfied customers every year, and HPotter terrariums have been adored and acclaimed by large number of gift stores, garden centers, catalog companies, large retailers, as well as Internet companies over the past 17 years.
To know more about their exclusive range of home products and outdoor furniture visit http://www.hpotter.com