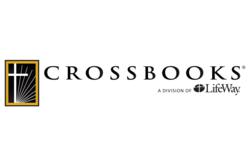 NASHVILLE, (PRWEB) November 01, 2012
CrossBooks, the assisted self-publishing imprint of B&H Publishing Group, a division of LifeWay Christian Resources, announced they are now accepting submissions for the first annual CrossBooks Writing Contest.
The winner of the contest will receive a Marketing Plus publishing package from CrossBooks valued at $4,499. In addition to publishing services, the package comes with a range of publicity services including a press announcement, author interview video and placement on the CrossBooks homepage during the month of publication.
The writing contest is open to unpublished Christian-themed manuscripts that are at least 10,000 words in length and by authors who are at least 18 years of age. Most genres are eligible, excluding children's and picture books. All submissions must be received by January 15, 2013, and pass a LifeWay theological review.
"The CrossBooks Writing Contest provides a wonderful opportunity for Christian authors to share their message of faith with the world," said Selma Wilson, president of B&H Publishing Group. "We encourage authors who have been interested in publishing a Christian-themed manuscript to take the first step and participate in our contest."
For more information, including the complete list of prizes, rules and regulations and an explanation of editorial standards, please visit: http://www.crossbooks.com/writingcontest. For more information or to begin publishing with CrossBooks, please visit http://www.crossbooks.com.
###
ABOUT CROSSBOOKS
CrossBooks is the assisted self-publishing imprint of B&H Publishing Group, a division of LifeWay Christian Resources. As a Christian company dedicated to bringing more Christian voices into the publishing industry, CrossBooks is committed to an unwavering principle of excellence. While our authors contribute monetarily to the cost of publishing, we maintain theological and literary standards in keeping with our statement of faith. Theologically trained professionals review every manuscript, making us the most trustworthy Christian assisted self-publisher in the world. Established authors, first-time authors, and authors anywhere in between are meeting their goals and fulfilling their vision by publishing with CrossBooks. For more information, visit us online at CrossBooks.com or call 1-866-879-0502.