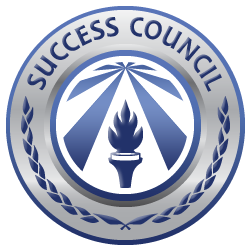 Keynesians' "God" is spending, while Austrians' "God" is productivity.
San Diego, CA (PRWEB) November 02, 2012
Success Council, an online group teaching people how to profit and prosper during the upcoming economic collapse, offers a simple explanation to the question: Who Is Right? Keynesians or Austrians?
The global financial crisis in 2008 has caused a resurgence of "Keynesian" economics. What does this mean? Well, according to Wikipedia, Keynesians do not believe that a perfect mechanism exists to move employment and output to full levels, so their answer is to intervene through the Federal Reserve and Government Spending.
When asked about the stimulus package, President Obama, the incumbent presidential candidate responded, "This is not a Stimulus Bill, this is a Spending Bill. What do you think a Stimulus Bill is? That's the whole point."
Well, the economy is a hot topic in the upcoming election, and many Americans feel that the Spending Bill did not fix the economy. The Keynesians' response? "It just wasn't enough spending." This is the response despite the fact that our national debt is over 16 trillion dollars and rising.
Success Council makes the point simple in its latest video; Keynesians' "God" is spending, while Austrians' "God" is productivity. They offer a straightforward, simple explanation of how these different schools of economic thought work in the real world.
Austrian economist, on the other hand, champion productivity, and have faith in the free market to bring any economy into equilibrium. According to the Ludwig Von Mises Institute, one of the founders of Austrian economics, early Austrian scholars were: "advocates of property rights and the freedom to contract and trade. They celebrated the contribution of business to society, while doggedly opposing taxes, price controls, and regulations that inhibited enterprise."
Only days before the presidential election, the economy weighs heavily on many Americans' minds. Keynesian economics has dominated the present economy. So, voters will have to ask themselves: do they want more government intervention and oversight? Or is it time to make the comparison between Keynesian and Austrian thought and go with less spending, and less government?
To find out more about Success Council, and to attend a free online training on how to profit and prosper when the next economic crisis hits, click here. "Like Us" on Facebook at: http://www.facebook.com/councilsuccess.
About Success Council:
Success Council was founded in 2012, with the goal of teaching people how to protect their assets and profit from the greatest wealth transfer in history. Their mission is to: 1) Educate 10 million people through their online interactive training events; 2) Make 100,000 families wealthy through the information contained in their Members' Area; 3) Create 5,000 leaders armed with the knowledge, skills and resources based on the fundamentals of liberty; and the ultimate goal, is to 4) Create One Free Society.
Company Contact Information:
Success Council
support@SuccessCouncil.com
(310) 622-9925