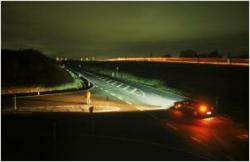 (PRWEB UK) 1 November 2012
What car safety features should a business car manager include on an SME's company car policy?
Euro NCAP safety star systems provide a very clear indication of a car's ability to provide passive safety features in the event of an accident.
But what about those safety systems that are active – that help company car drivers avoid crashes in the first place?
There are plenty around, with perhaps the best known being Volvo's City Safe which brings the car to a halt at speeds up to 30mph. Automatically. Ford has its own version in the Ford Focus, available as part of its £750 driver assistance package.
Other active braking systems include:

Mercedes Pre-Safe
Audi Pre-Sense
VW Front Assist
BMW Adaptive Brake Assistant
Infiniti Intelligent Brake Assist
Ford Forward Alert with Brake Support
Honda Civic
Mazda Smart City Braking
To find out more there's a new article from Business Car Manager here.
For further information, visit Business Car Manager at http://www.businesscarmanager.co.uk/