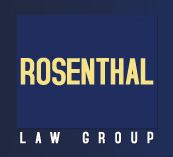 Weston, FL (PRWEB) November 01, 2012
Alex Rosenthal, the founder of the Florida business litigation law firm, Rosenthal Law Group has received a 10.0 rating from Avvo. The 10.0 rating is the highest rating that is given to an attorney and the rating is a direct indication that attorney Rosenthal has been held to the highest standards for ethical conduct, professional achievements, and that he has attained a high level of peer recognition.
The Avvo ratings are a nonbiased evaluation of a lawyer's background, the rating is calculating using a mathematical model that considers a variety of factors including the attorney's years in practice, any disciplinary history, their professional achievements, and their recognition in the industry.
Avvo periodically collects information on an attorney about their background from multiple sources including state bar associations, attorney websites, court records, and other information that the attorney's themselves provide to Avvo. Avvo considers that if an attorney has had any disciplinary action by a state bar association for a violation of the rules of ethics to be a significant concern and therefore, Avvo's rating reflects this; if an attorney receives a 10.0 rating by Avvo, it's a significant achievement that indicates that the lawyer has been held to the highest standards in the legal profession.
The 10.0 Superb rating by Avvo isn't the first of attorney Rosenthal's accomplishments. Alex Rosenthal received an AV® rating by Martindale-Hubbell®, which is the highest rating an attorney can achieve for ethical conduct and professional excellence. He is included in the selection of Best Lawyers in America® 2010, 2011, 2012, and 2013 for commercial litigation, and he was recently named a fellow of the Litigation Counsel of America™, which is a by invitation only trial lawyer honorary society that is made up of less than one half of one percent of American lawyers.
The Rosenthal Law Group was founded by Alex Rosenthal to serve the needs of small and large businesses throughout the state of Florida. The firm handles a broad range of business-related legal matters including business litigation, breach of contract, construction litigation, employment & consulting agreements, general contract disputes and much more. To learn more about the firm's service areas, please call toll free at 877-378-5953 or go online at http://www.RosenthalCounsel.com.