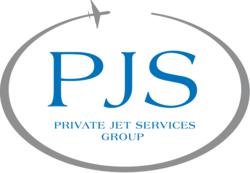 You can't take athletes and stress them out on a flight and expect them to play at the most elite levels of professional sports
Seabrook, NH (PRWEB) November 05, 2012
A recent Wall Street Journal article offering a glimpse into the very lucrative world of professional sports air travel spotlights Private Jet Services Group, a company that lists half a dozen professional sports teams as clients, as well as 10 college programs.
The article quotes PJS Group President and CEO Greg Raiff as saying chartered flights, often with privately catered food, carefully selected flight attendants and in-flight massage therapy, are "a significant recruiting tool" for the teams.
To meet the highly specialized needs of each client, Private Jet Service Group's Sports Transportation Division spends more than 10 hours planning for each hour teams spend in the air. This attention to detail includes in-flight entertainment, catering and custom amenities – such as headroom for a 7-foot-1 player.
"You can't take athletes and stress them out on a flight and expect them to play at the most elite levels of professional sports," Raiff says. "You have to take very good care of them."
The PJS Group Sports Division also coordinates customs, immigration and baggage and ground handling for its clients, ensuring they can remain focused on the next game.
"It's the little details," Raiff says, "the things that make the difference between us and what else is out there."
About Private Jet Services Group: The New Hampshire-based Private Jet Services Group sets the industry standard for individualized attention and customized service for each charter client. Private Jet Services Group prides itself on a client retention rate in excess of 90%. Private Jet Services staff bring the company's two decades of charter industry experience to bear in working with sports teams, high-profile celebrities, Fortune 500 companies and government workers on lifesaving missions. http://pjsgroup.com