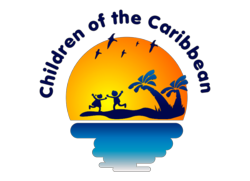 This year's auction items include a pass to the set of ABC's Revenge followed by lunch with the cast and VIP tickets to the LA Premiere of Die Hard 5.
Los Angeles, CA (PRWEB) November 08, 2012
On December 1, 2012, the Children of the Caribbean Foundation (COTC) will host its second annual red carpet fundraiser at a private residence in Bel Air, California. Founded in 2010, COTC is devoted to helping underserved children across the Caribbean reach their potential for growth and success.
The event will be hosted by Emmy Award winning KTLA news anchor Chris Schauble and actress Victoria Rowell from The Young and the Restless. The charity already has a strong presence in the Los Angeles philanthropic community with notable committee members such as Twilight producer Wyck Godfrey, Erika Jackson (wife of American Idol judge Randy Jackson), and Desiree Underwood (wife of actor Blair Underwood). The evening event will include Caribbean cocktails, hors d'oeuvres, live entertainment, and a live and silent auction.
This year's auction items are extremely enticing: a visit to the set of ABC's Revenge, VIP tickets to the premiere of Die Hard 5, a seven-night trip to Bora Bora, and many more.
All money raised will be donated to St. Jude's Hospital in St. Lucia and to launch AIDS/HIV education programs throughout the U.S.V.I. The money will also provide flush toilets and water supply for the Hanover Primary School in Jamaica.
Tickets are available online for $100: http://masqueradefriendraiser.eventbrite.com/
For more information on the event or to schedule an interview with COTC founder Rosie Hodge-Adams, please contact info(at)sarahrosepr(dot)com.