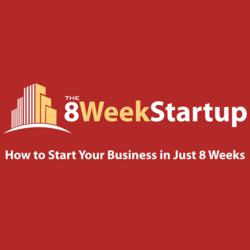 The workshops are a real gift to the would be entrepreneur
Layton, UT (PRWEB) November 08, 2012
November 8, 2012 (PR Web) Layton, UT - The free audio version on iTunes has been listened to 20,937 times in the first month alone. Author and serial entrepreneur Eddy Hood built the program to give people a step-by-step map for starting a business without having to spend their life savings.
Aaron Fisher, one of the program participants, said "The workshops are a real gift to the would be entrepreneur."
The workshops cover everything from how to find a great business idea, to how to build a website, get customers, open a bank account, and more. Each workshop is filled with homework assignments that keep the entrepreneur on track.
The program teaches students how to start a very specific kind of business. In essence, an 8-Week Startup is a business that costs less than $500 to test and $5,000 to start. The goal is to build a company that meets the needs of a specific group of people, is scalable, and has high profit margins.
In addition to the workshops, the website at the8weekstartup.com has premium features for people wanting to get support. Members have access to an entrepreneur's forum, master classes, and how-to videos.
Eddy Hood is the author of The 8-Week Startup. He is also the CEO of Ignite Spot, a nationwide franchise that specializes in business finance and consulting services. He received his MBA from Weber State University and his Bachelors in Accounting from The University of Utah. He is also a past winner of Junto, an entrepreneurial contest in Salt Lake City Utah.
For more info, contact:
Eddy Hood
the8weekstartup.com
801-513-3697