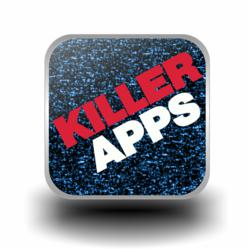 Technology and Trends Personality Mitch English offers advice on ideas and routines you should think about when you turn your clocks back this Daylight Saving Time for November 4, 2012.
West Palm Beach, FL (PRWEB) November 02, 2012
While some studies have shown that Daylight Saving Time doesn't save that much energy, the change of time is a good reminder of things that you should do once or twice a year. Obviously changing your clocks is a must! However there are some other things that you should consider doing this week.
Technology and Trends Personality Mitch English offers advice on ideas and routines you should think about when you turn your clocks back this Daylight Saving Time for November 4, 2012.
Mitch is visiting the sets of nationally syndicated "The Daily Buzz", "Life Love Shopping" and "Daytime" TV series to give their viewers a look at the tips and trends for this year's Daylight Saving Time. Visit each program's website for local listings or to view the segment online and get more information on our featured tips, visit http://www.killerapps.tv.
Here are the top "Killer Apps" for Daylight Saving Time Fall 2012!
While you're thinking about adjusting your clock, a new timepiece that doesn't need adjusting could be just the answer!
Casio EDIFICE Black X Rose Gold - Designed in the distinctly sophisticated Black Label style, the EQWM1100CG-1 exudes a bold and diversified look with a comfortable black resin band and trendy rose gold accents – perfect for men who desire a timepiece that fits both a professional and personal lifestyles. Equipped with Casio's Self-Adjusting Multi-Band 6 Atomic Timekeeping technology, the EQWM1100CG-1 alleviates concerns about changing the time. It also possesses a 3D dial with a chronograph that dynamically displays elapsed time measurements to within 1/1000th of a second. The EQWM1100CG-1 can be purchased for an MSRP of $450 at select retailers nationwide. Visit http://www.Edifice.Casio.com for more information.
Change your refrigerator water filter every 6 months and each Daylight Saving Day is the perfect reminder!
GE replacement water filter (model MWF) - The GE replacement water filter model MWF does more than make water smell and taste better by removing chlorine taste and odor. It also reduces waterborne contaminants such as mercury, lead and select herbicides and pesticides. Its compact design allows for easy, tool-free installation and removal. This refrigerator filter is eligible for GE's SmartOrder replenishment program, which allows consumers to set up automatic reorders so they receive water filters every six months without having to physically go to a store or go online to purchase one. Priced around $40. Product is available via the Genuine GE Parts store at https://www.geapplianceparts.com/GEApplianceParts/refrigerators/water-filters or through the GE call center at 1-877-519-8456. Use promo code CLOCK through November 20, 2012 when placing your refrigerator water filter order.
We all know the phrase "Change your clock. Change your batteries." And hopefully everyone follows suit. This year take your home fire safety check one step further by making a commitment to keep your community's fire fighters safe.
Kidde - Every time firefighters answer a call, they put their lives on the line. The risk increases if they have to enter a burning home to rescue those inside who did not have enough time to escape. Affirm your commitment to the firefighting community. Take the Be A Hero, Save A Hero Pledge and promise to make home fire safety a priority. Kidde will make a donation to National Fallen Firefighters Foundation and Help the Good Guys, organizations that are dedicated to helping the families of injured and fallen firefighters, on behalf of every person who takes the pledge and shares through social media. Visit http://www.alarmpledge.com to learn more.
Daylight Saving Time is a great time to serve as a reminder to replace the batteries in smoke alarms and carbon monoxide detectors in your home. Fire Safety professionals recommend replacing them at least once a year.
Duracell batteries with Duralock Power Preserve Technology - Duracell launched Duralock with Power Preserve™ Technology – the biggest innovation since CopperTop, giving consumers peace of mind with its guarantee to lock in battery power for up to 10 years in storage.
Visit http://www.Duracell.com for more information
To find more information about these featured products, visit "Killer Apps" at http://www.killerapps.tv
About News Media Group, Inc.
News Media Group, Inc. produces original programming about the hottest new technology and trends hitting the market. They produce a number of Satellite Media Tours and Ground Media Tours that fit the media calendar throughout the year. http://www.newsmg.com
Contact:
News Media Group, Inc.
Jennifer Rivera
561-653-5698
jrivera(at)newsmg(dot)com