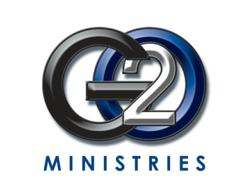 "The need is great in these areas, especially the Rockaways," said Michel Faulkner, pastor of New Horizon Church of New York City. "Many of these families were poor to begin with and this storm has taken everything."
New York, NY (PRWEB) November 02, 2012
GO2 Cares, the disaster relief arm of GO2 Ministries, is partnering with Michel Faulkner, pastor of New Horizon Church of New York City and director of the GO2 Ministries City Training Center in New York City, to provide immediate food and shelter assistance in the wake of Hurricane Sandy.
The most immediate need is for financial donations to provide food and shelter to the displaced families. The next phase will be the formation of work teams to help with repair and recovery.
"The need is great in these areas, especially the Rockaways," said Faulkner. "Many of these families were poor to begin with and this storm has taken everything."
Everyone can help right now by making a donation at http://www.go2ministries.com/donations. Choose the "GO2 Cares" option.
To learn more about joining or forming a relief team, contact GO2 Ministries at info(at)GO2Ministries(dot)net.
Updates will be issued as more details become available.
###
About GO2 Ministries:
GO2 Ministries is a national missions agency dedicated to the starting and establishing of new churches in the United States of America by equipping leaders, evangelizing, and engaging in projects of justice and mercy, Our goals are to start 5,000 new churches, see 500,000 new believers and serve 50 million Americans by 2020 AD. For additional information, please visit http://www.Go2Ministries.com or call (877) 222-2048.