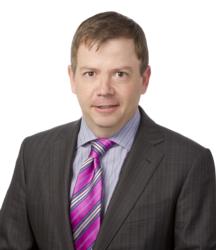 Washington, DC (PRWEB) November 05, 2012
Williams Mullen is pleased to announce that noted federal lobbyist Matthew LaRocco has joined the firm as a Director of Government Affairs in the Washington, D.C. office of Williams Mullen.
Mr. LaRocco is a non-lawyer professional who brings more than a decade of knowledge and legislative experience to the firm's Government Relations group. He joins Williams Mullen from Arnold & Porter, LLP, where he was a Senior Legislative & Policy Advisor. In this position, he served as a registered lobbyist and public affairs strategist for the domestic and international law firm.
Mr. LaRocco executes legislative and political strategies aimed at achieving clients' objectives including the drafting of legislation, conference report language and hearing testimony; and, coordinated message development for dissemination on Capitol Hill. He has worked with numerous Fortune 500 companies in advocating their interests on Capitol Hill and with the Administration and is a strong asset to his clients and Williams Mullen.
Prior to his position at Arnold & Porter, Mr. LaRocco was General Manager of Fleishman-Hillard Government Relations (FHGR), and Senior Vice President and leader of the financial services and homeland security practice groups.
Michael J. Ferrell, chair of Williams Mullen's Federal Government Relations practice, comments, "Matt LaRocco brings to our Government Relations practice extensive experience in the areas of transportation, defense, homeland security, financial services and education. He is an excellent addition to our team, and we are pleased he has chosen our firm."
During the Clinton Administration, Mr. LaRocco served as special assistant to Interior Secretary Bruce Babbitt. In addition, he has worked as a campaign manager, director of field operations and campaign consultant and has vast experience providing strategic counsel and political analysis.
Mr. LaRocco earned his B.A. at the University of Portland.
About Williams Mullen
Williams Mullen provides comprehensive legal and government relations services that help grow the business of our clients and the economy of our region across North Carolina, Virginia and Washington, D.C. As an AmLaw 200 firm, our attorneys and consultants strive to find the answers and solutions that help clients grow. Putting our clients' needs first has been the foundation of our approach since the firm was founded 103 years ago. Visit us at http://www.williamsmullen.com.