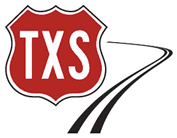 Mr. Morton is a former Special Agent of the FBI and recently, Director of Security for Prime Inc. He is a formal head of the ATA Security Council in 2011.
Montebello, CA (PRWEB) November 08, 2012
Terminal Exchange Services ("TXS") http://www.terminalexchangeservices.com officially announces today the addition of Mr. James Morton to the TXS team of Operational Specialists. Mr. Morton has been retained as the primary security consultant to TXS. His expertise will support the company mission, as TXS moves forward in professionally vetting the security of its contracted, affiliated and company owned 24/7 Secure Drop Yards and trailer storage facilities.
Mr. Morton is a former Special Agent of the FBI and recently, Director of Security for Prime Inc. He is a formal member of American Trucking Association Security Council and was the head of the Council in 2011. In addition, he is an expert at C-TPAT issues and continues to give seminars and webinars on this subject. He is considered one of the foremost experts in supply chain and transportation security within the trucking and secure storage industry. His past experience as Director of Security for other major transportation companies will be invaluable in augmenting TXS' robust expansion throughout North America. Every facility associated with TXS will be vetted to ensure provision of absolutely the best standard of security available.
Protocols established by Mr. Morton and TXS' Executive Staff will be systematically implemented throughout all 238 of TXS' nationwide Network of secure trailer parking facilities. Uniformity of HD recorded surveillance systems, secure lighting, perimeter security systems, 24/7 Gate-Keeping - login and logout procedures, inventory control, verified dispatch controlled release, secure document handling, and 24/7 trained staff procedures will be implemented, tested real-time, and vetted to TXS' and Mr. Morton's specifications.
"Jamie Morton is one of the best in the industry", say's J.P. Harwood. Eight years ago, he was one of my very first influences in this Industry, and he taught me well. "No one knows the security end of the transportation industry better than this man." "He wrote the book."
ABOUT TXS
TXS founder, J.P. Harwood is the original author of the Secure Trailer Parking Network, which he started at his kitchen table over eight years ago in Santa Monica California with three yards. At the time of this Press Release, TXS was in the process of vetting its 284th facility to join an operational Network of 238 locations.
With over 284 independent, contracted, and company owned facilities throughout the United States and Canada, Terminal Exchange Services is well on its way in establishing the very first National Wireless Reservation Network http://www.securetrailerparkingnetwork.com whereas truckers or their dispatchers can go online or to their smart phone and reserve a safe, secure tractor/trailer space anywhere in the United States or Canada at any stage in route to their final destination of their delivery of cargo.
Whether it is Intermodal drayage and storage or over-the-road, Truckload Carriers, TXS can provide secure equipment parking, staging and services virtually anywhere. All while providing the absolute best standard of security in the industry. Our mission is to protect the cargo, the equipment, and by extension our clients drivers better than anyone else!
TXS objectives are to provide 24/7 secure facilities that are designed for preventing cargo theft either by perimeter break-ends and burglary's, truckload hijackings or by use of identity theft for fraudulent pick-ups. James Morton oversight and experience will enhance and improve our ability to perform this job better. We provide these services for over-the-road fleets and intermodal carrier's local container operations by arranging access to shared 24/7 secure managed facilities, eliminating the burden of the heavy capital expense of owning, staffing, and maintaining an exclusive use self-staffed facility. By doing so, carriers can utilize their operating budgets to open more lanes and service more shippers by taking advantage of our multiple locations.
Jon Paul (JP) Harwood
President/CEO
TXS Terminal Exchange Services
jonpaul@terminalexchangeservices.com
800-263-9527 toll free
323-725-1994 office
323-246-4266 fax
310-866-9485 mobile
http://www.terminalexchangeservices.com
http://www.securetrailerparkingnetwork.com
238 TXS Locations Nationwide
Adelanto CA, Ashland VA, Albany NY, Albuquerque NM, Allentown PA, Arlington Heights IL, Atlanta GA(2), Baton Rouge LA, Baltimore MD,(3) Burkeville PA, Bethlehem NY, Birmingham AL, Boston MA, Buffalo NY, Calexico CA, Carlton MI, Camden NJ, Charleston SC, Charlotte (2) NC, Chicago IL (15), Carleton MN, Chester PA, Chino CA, Cincinnati OH, City of Industry CA, Clarksville IN, Calexico CA, SC, Columbus OH, Commerce City CO(2), Dallas TX (2), Dalton GA, Dayton OH, Del Rio TX, Denton TX, Denver CO(2), Detroit MI, Dickinson TX, Edison NJ, El Paso TX (2), El Reno OK, Fairburn GA, Finley OH, Florence/Burlington NJ, Fontana CA(3), French Camp CA, Ft Worth TX,(3) Galveston TX, Greencastle PA, Greenville SC, Harlingen TX, Hayward CA, Harvey IL, Helena MT, Houston TX(2), Hutchins TX, Indianapolis IN (2), Jackson MS, Jacksonville FL, Joliet IL, Kansas City KS, Kansas City MO(2), Kingsport TN, La Porte TX, Laredo TX, Lathrop CA, Long Beach CA (2), Lorton VA, Los Angeles CA, Louisville KY, Lynwood IL, Manhattan NY, Mansfield MA, Memphis TN (6), West Memphis AR,(2) Miami FL, Milford MI, Milton WA, Minneapolis MN, Nashville TN (2), New Haven CT, Niles OH, North Bergen NJ, North Lima OH, North Jackson OH, North Baltimore OH, New Orleans LA, Newark NJ, Oakland CA(2), Oklahoma City OK, Olive Branch MS, Omaha NE, Otay, Mesa CA, Pacific WA, , Pennsauken NJ, Phoenix AZ(2), Philadelphia PA, Pt. Heron MI, Pompano Beach FL, Pomona CA, Portland OR, Puyallup WA, (2), Randolph MA, Reno NV, Romulus MI, Rosemount MN, St. Louis MO, Salt Lake City UT, San Antonio TX, San Jose CA, Santa Fe Springs CA, Savannah GA(4), Seattle/Tacoma WA, South Kearney NJ(2), J, St. Louis MO, St. Paul MN, Stockton CA, Syracuse NY, Tacoma WA, Tampa Bay FL, Trenton NJ, Tulsa OK, Vancouver WA, Vineland NJ, West Memphis AR, Westland MI, Wilmer TX, Wilmington CA, Winston-Salem NC, Xenia OH, Youngstown(2), Zanesville OH-- CANADA: Toronto (2), Abbotsford BC, Bolton, Brampton ON, Cambridge ON, Concord ON, S. Dundas ON, Grande Prairie AB, Hamilton ON, Rexdale ON, Crescent City ON, Mississauga ON, Winnipeg Manitoba, Lethbridge AB, Windsor ON Opening in '2013: Springfield MO ,Orlando FL, Bethlehem PA & Dunnigan CA