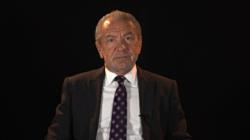 I understand the importance of candidates preparing themselves for their next job interview with tools like BeMyInterviewer.co.uk. It's important that candidates think carefully about their answers and get the point across, without 'waffling'.
(PRWEB UK) 5 November 2012
Lord Sugar is the latest business boss to assist jobseekers by giving his interview advice to http://www.bemyinterviewer.co.uk – Jobsite.co.uk's interactive video-based website, which enables jobseekers to practise for virtual job interviews with some of the country's best-known business leaders and senior executives from leading companies.
Lord Sugar, partner of Hyper Recruitment Solutions Limited with Apprentice 2012 winner Ricky Martin joins leading bosses and companies on the site including Shell, Virgin Atlantic, Accenture, O2, Ernst & Young, RAF and Duncan Bannatyne.
Launched in February 2008, the award-winning BeMyInterviewer website has helped over 430,000 jobseekers prepare for interviews. The video interview questions and answers have been played more than 4 million times and drive applications to Jobsite's clients' vacancies, with thousands of candidates using Jobsite to search for jobs once they've had their interview confidence boosted on BeMyInterviewer.
Mike Wall, MD of Jobsite.co.uk, says: "Brushing up on your interview technique is invaluable, especially if you haven't been for an interview in many years. You may have the skills and experience to be an ideal candidate for the job, but you need to be able to communicate that to the interviewer, especially in a competitive jobs market. We are proud to have Lord Sugar's virtual interview on BeMyInterviewer, as he is such a highly-regarded business figure and a fantastic addition to the outstanding brands on the site's interview panel."
Commenting on his arrival to the interview panel, Lord Sugar adds: "I've built up a number of successful businesses and have interviewed hundreds of people over the years. As a partner of Hyper Recruitment Solutions Limited with Apprentice 2012 winner Ricky Martin, I understand the importance of candidates preparing themselves for their next job interview with tools like BeMyInterviewer.co.uk. I want applicants' answers to be precise and to the point. It's important that candidates think carefully about their answers and get the point across, without 'waffling'."
To view Lord Sugar's virtual job interview go to http://www.BeMyInterviewer.co.uk
For more information, please contact:
Vicky Taylor
Jobsite
vicky.taylor(at)jobsite(dot)co.uk
Tel: 0844 561 9156
For Lord Sugar PR enquires contact:
David Fraser
Frank PR
amshold(at)frankpr(dot)it
Tel: 020 7693 6999
About Jobsite
Jobsite was launched as the UK's first commercial multi-sector online recruitment site in 1995 and has continued to go from strength to strength, to become one of the UK's leading job boards, posting thousands of new jobs every day. Through extensive partnerships with the Daily Mail, Metro (London), Evening Standard, Northcliffe papers, Johnston Press, Clyde & Forth and Aberdeen Press & Journal, Jobsite reaches over 65% of the UK population. Jobsite's unique targeting of passive and active candidates, through their network of sector and partner sites, helps them to find candidates that other job boards can't – with 26% of their candidates using them exclusively. Jobsite's aim is to take the pain out of job hunting by making finding a new job quick and easy. In their quest to become the UK's best known online recruitment brand, Jobsite launched the largest ever advertising campaign by a UK job board in October 2008 with the tagline 'our job is searching for your job.' The campaign continues in 2012, full details of the brand campaign are available to view here: http://www.jobsite.co.uk/brandcampaign. In an extension to this brand awareness activity Jobsite become the main club sponsor of Portsmouth FC in July 2009 to reach new audiences nationwide.
Jobsite is part of Evenbase a global digital recruitment group which includes flagship brands such as Jobrapido, Broadbean, Jobsite and OilCareers. Their portfolio currently spans 55 countries, includes a network of over 60 recruitment sites and employs more than 400 people. We have offices in North America, United Kingdom, United Arab Emirates and Australia, with aggressive plans in place for further expansion. Evenbase is part of A&N Media (http://www.and.co.uk), the consumer media division of DMGT plc.
About BeMyInterviewer.co.uk
BeMyInterviewer.co.uk is an interactive video-based website, which lets jobseekers practise for interviews with some of the UK's leading bosses. It's a completely new way to prepare for interviews.
Some of the country's best known business leaders and expert interviewers are present on the site, including Duncan Bannatyne (serial entrepreneur and star of Dragons' Den), Ruth Badger (businesswoman, consultant and runner up on The Apprentice), Jacqueline Gold (CEO of Ann Summers and Knickerbox), Karen Hood (HR Director for Virgin Atlantic), Moray Coulter (Production Talent Executive for ITV), Mike Harris (Founder of Egg Finance & First Direct & Executive Chairman of Garlik), Keith Potts (CEO of Jobsite.co.uk), John-Paul Cardew (Talent Resourcing Manager at BSkyB), Kirsty MacCulloch (Senior Project Manager for Hobsons/GET), Ian Ruddy (Head of HR Operations at Telefónica O2 UK), Steve Parker (MD of MediaVest), Nick Band (Chairman & Founder of the Band & Brown Communications Group), Oliver Lewis-Barclay (MD of advertising agency Hooper Galton), Peter Leadbetter (Director at Ernst & Young), Julia Harvie-Liddel (UKI Recruitment Lead for Accenture) , Sarah Dickson (Flight Lieutenant in the Royal Air Force), Nick Barnett (Careers Advisor for Officer in the Royal Marines), Jo Causon ( CEO of the Institute of Customer Service), Darren Jones ( Lieutenant & Area Careers Liaison Officer in the Royal Navy), Lee McQueen (Apprentice winner and Founder of Raw Talent Academy), Amina Folarin (HR Manager at Metro), Sarah Smith (Resourcing Manager for Yorkshire Building Society) and Laggi Diamandi (Learning & Development Manager at A&N Media)
Streamed videos enable users to select interview questions based on different criteria, such as interviewer or question theme. Each interviewer has their own distinct style and area of expertise and their questions cover areas such as money, experience, ambition and selling yourself. Interviewers also give their personal insight into the question, explaining why they asked it and what would make a good answer.
BeMyInterviewer won Onrec's 2010 Candidate Services Award and was instrumental in winning Recruitment Consultant's 2010 Best Job Board Award on behalf of Jobsite.co.uk. The site also won Jobsite the Best Technical Innovation by a Generalist Job Board Award at the 2009 Onrec Awards. In addition, the website was Highly Commended at the 2008 PR Week Industry Awards and a finalist at the 2009 CIPR Excellence Awards for Digital PR and the 2008 Association of Online Publishing (AOP) Awards for digital innovation.
The site was launched in Feb 2008 in response to candidate research which showed that fear of interviews put people off finding a new job. It's been phenomenally successful with over 430,000 unique visitors and over 4 million videos streamed to date.
About Lord Sugar
Having left school in Hackney aged 16, Alan Sugar started selling car aerials and electric goods out of a van he bought for £50. In 1968, he founded Amstrad and now, nearly 45 years later, he has an estimated worth of £800 million and was ranked 92nd in the 2012 Sunday Times Rich List.
A former Chairman of Tottenham Hotspur FC, he sold his Amstrad empire to Sky in July 2007. His other companies include Amscreen, the UK's largest digital media owner, property investment firm Amsprop and Viglen, a manufacturer specialising in computers, networks and solutions.
In 2000, he was knighted for his services to business and he holds two honorary Doctorates of Science degrees, awarded by City University and Brunel University respectively.
Having previously sat on the Business Council for Britain and fronted a campaign promoting the benefits of apprenticeships, he was named as the government's Enterprise Champion in 2009 and appointed to the House of Lords as Baron Sugar of Clapton in the London Borough of Hackney.
Lord Sugar has also appeared in all eight series' of BBC's The Apprentice, where aspiring young businessmen and women compete for the chance to work with him. It was during this time that he invested in the scientific recruitment entrepreneur Ricky Martin, with whom he founded Hyper Recruitment Solutions.
Lord Sugar is a philanthropist for a number of charities including Great Ormond Street Hospital and Jewish Care.