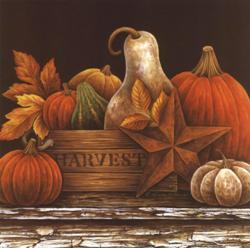 Delray Beach, FL (PRWEB) November 03, 2012
Thanksgiving is just weeks away, so there is no time like the present to decorate for the holiday. BandagedEar.com recently amped up its art print inventory, which includes Thanksgiving –themed artworks.
Vladimir Safin, BandagedEar.com co-founder, said, "Art prints are versatile decorating accessories that can be rotated throughout the year. Autumn-inspired art prints change the look and feel of a room with the bold, warm colors that represent the season. BandagedEar.com has an assortment of fall art prints that are perfect for Thanksgiving décor."
Decorate with different fall subjects, including: pumpkins, pies, turkeys, fall landscapes and more. Frame your art prints to last longer and look more elegant in a well-designed room. In addition to selling prints, BandagedEar.com also frames art prints at a fraction of the cost when compared to local frame shops. The art prints are framed in the U.S. with high-quality framing materials.
About BandagedEar
BandagedEar is an extensive online wall art gallery and community site where art lovers can shop from among thousands of carefully selected art prints and posters. In addition to high-quality art prints, BandagedEar.com offers free tools to help customers discover new art and artists. A custom frame shop allows customers to choose a high-quality custom frame, which typically costs less than local frame shops. Choose from among millions of different configurations by specifying the frame, matting, cropping and glazing. All purchases are backed by a 100% satisfaction guarantee. Please visit http://www.bandagedear.com for more information.