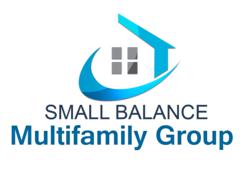 While most buyers at Genesis Capital are institutional groups with sophisticated acquisition teams and in-house financial modeling, buyers of the smaller assets may not have these tools. Managing Director Val Altomare said, "We want to be sure to help the
San Francisco, CA (PRWEB) November 14, 2012
The Small Balance Multifamily Group, a division of Genesis Capital, has introduced a new financial modeling tool to assist both sellers with pricing and buyers with analysis. The company handles small apartments in the general range of $1M to $3M, while parent Genesis Capital assists institutional buyers with large multifamily units. Genesis recently formed the Multifamily Group in response to demand for smaller assets from local buyers.
The Multifamily Group, like Genesis, works principal to principal only. Sellers can bring their off market asset to the platform at no fee, and the company matches the assets to its buyers. Assets are shown on a password-protected website, and due diligence is housed on an encrypted site for buyers to study. Buyers pay the small fee at closing, for access to the off market asset. This system works especially well for distressed sellers, and for discounted transactions. Both sides appreciate the low fees.
A new financial modeling system was introduced to assist both buyers and sellers. While most buyers at Genesis Capital are institutional groups with sophisticated acquisition teams and in-house financial modeling, buyers of the smaller assets may not have these tools. Managing Director Val Altomare said, "We want to be sure to help the buyers and sellers understand the assets. The modeling breaks down to a granular level, and helps factor in rehab pricing or not, area occupancy, capital needed, and expected cash flow."
The Small Balance Multifamily Group works nationwide but is currently active in several markets with high demand, such as Atlanta, Charlotte, Indianapolis and Florida. Interested buyers or sellers of small apartments may contact Val Altomare at 415-895-0238 or val(at)offmarketassets(dot)com
About Genesis Capital
Genesis Capital assists buyers and sellers of off market commercial real estate. Genesis sources property from banks and private sellers, and has a large group of opportunity buyers nationwide. Assets may or may not be distressed, but they are always off market. The Small Balance Multifamily Group, a division of Genesis, was formed to meet demand for smaller apartment properties.