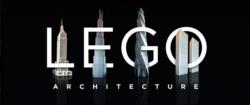 Having Ford Field commemorated as one of Detroit's most iconic structures and having a LEGO model built and displayed along with some of the world's most celebrated architecture is both flattering and humbling- Detroit Lions Team President Tom Lewand
Dearborn, MI (PRWEB) November 02, 2012
On November 3rd The Henry Ford will welcome buildings that not only soar, but roar when the newest exhibition LEGO® Architecture: Towering Ambition opens inside Henry Ford Museum. Joining world-famous skyscrapers like the Empire State Building, LEGO ® Certified Professional and exhibit creator, Adam Reed Tucker will unveil the newest model built specially for the exhibit, the home of the Detroit Lions, Ford Field.
Using the same blue prints from the construction of Ford Field, Adam Reed Tucker has rescaled the 1.85 million square foot complex into a 5-by-5 foot LEGO® sized structure. With football field and stadium seats included, the newest exhibition model was chosen based on its unique design, which incorporates the old Hudson's warehouse that originally stood where the stadium is today.
"The planning and efforts that went into the design and construction of Ford Field were remarkable," said Detroit Lions Team President Tom Lewand. "Having it commemorated as one of Detroit's most iconic structures and having a LEGO model built and displayed along with some of the world's most celebrated architecture is both flattering and humbling."
Adam Reed Tucker will be on-hand throughout the weekend to put the finishing touches on the football stadium. Guests and football fans will also get the chance to meet with Detroit Lions mascot Roary on Saturday, November 3rd from 11 am until 12 pm at Henry Ford Museum inside the exhibit. In addition, guests looking to build their own LEGO®-sized structure will have the chance to add-on to our large-scale city map or take home their own creation.
LEGO® Architecture: Towering Ambition is free with admission into Henry Ford Museum. Admission is free for members. Nonmember tickets are $17 adults, $15 seniors (62 and up), $12.50 youth (5-12) and free for children ages 4 and under. For more information, call (313) 982-6001 or visit http://www.thehenryford.org.
About The Henry Ford
The Henry Ford, in Dearborn, Michigan, is the world's premier history destination and a National Historic Landmark that celebrates American history and innovation. Its mission is to provide unique educational experiences based on authentic objects, stories and lives from America's traditions of ingenuity, resourcefulness and innovation. Its purpose is to inspire people to learn from these traditions to help shape a better future. Five distinct attractions at The Henry Ford captivate more than 1.5 million visitors annually: Henry Ford Museum, Greenfield Village, The Ford Rouge Factory Tour, The Benson Ford Research Center and The Henry Ford IMAX Theatre. The Henry Ford is also home to Henry Ford Academy, a public charter high school which educates 485 students a year on the institution's campus and was founded in partnership with The Henry Ford, Ford Motor Company and Wayne County Public Schools. For more information please visit our website thehenryford.org.
LEGO® Architecture: Towering Ambition was developed by the National Building Museum, Washington, D.C.
Play area sponsored through in-kind donation from LEGO® Systems, Inc.
LEGO®, its logo and the brick and knob configuration are trademarks of the LEGO Group. ©2010–12 the LEGO Group.