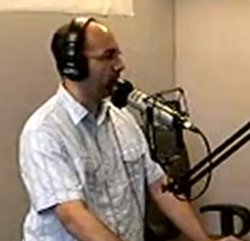 Seattle, Wa (PRWEB) November 07, 2012
Paul Kocharhook, CEO of Pathway Design & Construction, was recently invited onto the Brashenomics Radio Show. Paul was happy to attend, as the subject of discussion was to be water damage in homes, and how to find water damage. This is an important subject to Paul, as it concerns the health of the homes occupants. This affects everybody's home, friends, relatives and neighbors.
What is significant about the subject of water, or moisture, is "mold." Property damage is surely one aspect of moisture damage, but the "mold" issue can affect the quality of life of the home's inhabitants. It is easy to have "Mold Creep", where a minimal amount mold slowly spreads and becomes a large amount of mold. Mold gives off "spores," that become airborne. When the mold spores are inhaled, symptoms start to appear, such as: asthma, allergies, skin rashes, headaches, and a general feeling of malaise.
Paul Kocharhook knows what to look for, and how to mitigate the problem, after all, he is a Master Home Environmentalist Certified by The American Lung Association. Ben Brashen, Host of the Brashenomics Radio Show, asked Paul what a homeowner should do about this mold problem. Paul explained that it is a good idea to inspect the entire home, from top to bottom, and look for any spots that appear damp, are water stained, or have visible mold.
Paul gave some tips on removing mold, he said: "Mold should be dampened before cleaning, so that there will be less fungal spores that can go airborne. Make sure you are wearing gloves, a mask, and eye protection." He goes on to say: "Remember that porous surfaces are harder to remove mold from, such as wood, which should be sanded. Drywall may have to be replaced." Ben stated that this is really a job for an experienced professional.
Paul explained that when Pathway Design & Construction does a water damage repair, it makes sure all of the mold is dead or removed. Paul has a Photo Gallery on his website that shows some water damage repairs completed by Pathway.
For more information about Pathway Design & Construction's services please visit: http://pathwaydc.com/services/index.html