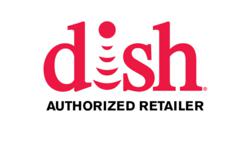 Cantonese: Jadeworld Package And TVB Channels Head To DISH Network.
Santa, Ana (PRWEB) November 02, 2012
On November 18th, the popular Cantonese TVB channels will be bringing their entire programming lineup to DISH Network. DISH will now be the exclusive satellite provider of the brand new international programming package "Cantonese: Jadeworld."
This new Jadeworld package will include five Cantonese and Mandarin channels from Mainland China, Taiwan, and Hong Kong. Channels included are: TVB1, TVB2, TVBe, TVBS, and CCTV-4. Customers will be able to order this package with the Chinese Basic Pack for only $39.99 a month. The Chinese Basic Pack includes: One World Sports, Food Network, BabyTV, NBA TV, and BBC America.
Millions of Chinese Americans can now enjoy same-day broadcasts of Cantonese and Mandarin entertainment, news, hit dramas, and a wide range of shows covering celebrity news, health, travel, food, and music.
Pre-orders for Jadeworld programming on DISH Network are currently available for customers who would like to activate service on November 18th or in the following days thereafter. Call 866-356-2658 today or visit: dish-systems.com/tvbusa for more information on the Jadeworld package.