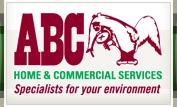 Avoid the stress of tangled wires, dead bulbs and design issues.
(PRWEB) November 05, 2012
Houston-area residents who are overwhelmed by the thought of decorating for Christmas can employ the services of ABC Home & Commercial Services for outdoor lighting in Houston. The company has announced that a $20 coupon is available to make lighting services even more affordable.
Christmas lighting service lets people get into the Christmas spirit without risking the stress of tangled wires, dead bulbs and design issues. The professionals at ABC Home & Commercial have experience with using lights to decorate shrubbery, line windows and doors and highlight the best features of a home with their Christmas light designs.
Households that are notorious for keeping their Christmas lights up until Easter will appreciate the cleanup services that ABC Home & Commercial Services provides for customers. Not only does the company take the lights down, but they safely store the lights in the customer's home so that installation is quick and easy during the next Christmas season.
The $20 coupon off Christmas light installation services is available to customers through December 31, 2012. Find this coupon and others at the ABC Houston coupon page:
http://www.abchomeandcommercial.com/houston/about/coupons.php
About ABC Home & Commercial Services:
ABC offers a wide range of services to homeowners and businesses in the Houston area. Houston lawn services available through the company offer homeowners the option to keep their lawn looking healthy, while pest control services help property owners with getting rid of unwanted, harmful pests. Pool and security services in addition to other home and commercial services are also available from the family-owned business that has been serving the Houston area for over 30 years.