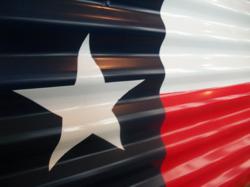 We are very excited about this acquisition, and we are looking forward to taking this community to the next level.
Temple, TX (PRWEB) November 02, 2012
On Wednesday, October 31st, Texas Storage Auction Schedules & News acquired the largest storage auction forum on the web, StorageAuctionForums.com. Its site, located at AuctionsTX.com, provides schedules and news for storage auctions occurring in Houston, Dallas, Fort Worth, Austin and San Antonio, Texas. In addition to its service for subscribers, the site also maintains an active and informative blog with hundreds of articles providing practical advice and answers to questions for a thriving community of followers.
StorageAuctionForums.com is the best-known and largest storage auction forum on the Internet. The forum is a free resource that helps to educate storage auction buyers of every level. It currently has over 18,000 posts and has over 2,000 registered members from across the country who discuss strategies, seek advice and gain understanding of the storage auction business. The forum also includes sections for buyers and sellers to communicate and advance their business.
Over the next month, the forum will undergo a makeover to improve it's appearance and functionality. Aggressive social media and SEO campaigns are also underway. Travis Lane, the owner and operator of Texas Storage Auction Schedules & News, says that he and his staff are "very excited about this acquisition, and we are looking forward to taking this community to the next level."