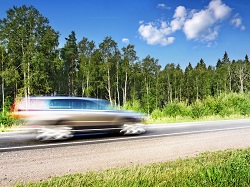 It is not clear why these Ford and Mercury vehicles, which are more than 10 years old are just now being investigated for these serious defects.
Newport Beach, CA (PRWEB) November 04, 2012
Federal auto safety regulators are looking into a sudden acceleration problem that could potentially involve 310,000 Ford Taurus and Mercury Sable vehicles. According to an Oct. 27 UPI news report, the National Highway Traffic Safety Administration (NHTSA) has limited the investigation to 2000 to 2003 models, the only models with a defective throttle assembly, which was the cause of the problem.
The report states that the federal agency has so far received 50 complaints of throttles getting stuck after a plastic bracket that holds the throttle cable in place had broken. The issue with the speed control mechanism has only been reported in cars with 4-valve 3.0L V6 Duratec engines, the news report states. NHTSA recently concluded an investigation into jammed throttles involving 2005 and 2006 Taurus and Sable models, but those issues were not related to the more recent problem with the 2000 to 2003 models, UPI reports.
Sudden acceleration issues can result in catastrophic injuries or even fatalities, said John Bisnar, founder of the Bisnar | Chase personal injury law firm. "We've seen the damage to lives and property these types of auto defects can cause. We saw the devastation caused by sudden or unintended acceleration with several Toyota vehicle models. Lives were lost and serious injuries were suffered as a result of Toyota sudden acceleration issues."
Bisnar reiterates the importance of automakers being diligent about recalling defective vehicles. "It is not clear why these Ford and Mercury vehicles, which are more than 10 years old are just now being investigated for these serious defects. When did the manufacturer start receiving complaints? How many injuries, crashes or fatalities were caused by these speed control problems? These are all important questions to ask."
Anyone who has been injured in an accident caused by a defective auto would be well advised to preserve the vehicle for an inspection by a qualified expert, Bisnar says. "Remember, the vehicle is the most important piece of evidence in an auto defect case. A knowledgeable auto defect lawyer will be able to take the necessary steps to preserve the vehicle and get it examined thoroughly by an expert for evidence of defects and malfunctions."
About Bisnar | Chase
The California auto defect lawyers of Bisnar | Chase represent victims of auto accidents, defective products, dangerous roadways, and many other personal injuries. The firm has been featured on a number of popular media outlets including Newsweek, Fox, NBC, and ABC and is known for its passionate pursuit of results for their clients. Since 1978, Bisnar | Chase has recovered millions of dollars for victims of serious personal injuries.
For more information, call 800-561-4846 or visit http://www.california-lawyer-attorney.com for a free consultation.
Source: http://www.upi.com/Business_News/2012/10/27/US-looks-at-Ford-speed-control-issues/UPI-29521351352226/