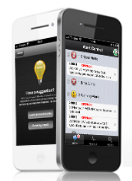 Prognosis VoIP Monitor 4's new BYOD-ready interface means that voice administrators are empowered to manage voice quality on the move
Denver, CO (PRWEB) November 04, 2012
As part of its multi-city event sponsorship of Avaya Evolutions 2012, Integrated Research has showcased Prognosis VoIP Monitor 4, its innovative new release of multi-vendor voice quality monitoring software at Avaya Evolutions Chicago 2012.
Attendees at upcoming Avaya Evolutions events in San Francisco and Dallas will also get the opportunity to see Prognosis VoIP Monitor 4. Using the latest mobile and tablet-friendly technology, it enables real-time voice quality management across Avaya, Microsoft Lync and Cisco VoIP environments of up to 5,000 users. Prognosis VoIP Monitor is the ideal foundation for Prognosis for UC that delivers performance management for unlimited numbers of PBXs and endpoints.
Avaya Evolutions is an ideal venue for Prognosis VoIP Monitor 4's US debut. It's an action-packed interactive and educational forum where attendees can learn from peers, experts and innovation leaders from around the world. Designed for IT and collaboration leaders from enterprises of all sizes, Avaya Evolutions has attracted more than 20,000 attendees in the Americas since its inception in June 2010.
Attendees will see how Prognosis VoIP Monitor gives them the insight they need to address the real-time collaboration and customer experience management concerns shared by IT managers, operations staff, contact centers and customer service managers.
Prognosis VoIP Monitor 4 builds on the significant success of its inaugural release, designed to manage voice quality in Avaya VoIP environments. Integrated Research CEO, Mark Brayan said "We have taken the best of our existing products, embraced state of the art technologies and created world-class multi-vendor voice quality monitoring.
"Prognosis VoIP Monitor 4's new BYOD-ready interface means that voice administrators are empowered to manage voice quality on the move."
New users can request a free license to monitor the first 250 phones in their environment from http://www.VoiceQuality.com. A custom-built native iOS App, Prognosis First Responder, is available free from the App Store - to enable alerts to be viewed, prioritised and actioned from an iPhone or iPad.
Join Avaya and world-class executives from around the world at the premier place for discovering new experiences and driving demand in the business collaboration market.
For more information about Prognosis VoIP Monitor, visit http://www.VoiceQuality.com
-end-
Integrated Research (IR) is a leading global provider of high-definition performance monitoring, diagnostics and reporting software. The creator of award-winning Prognosis®, IR builds scalable, customizable solutions designed to manage continuity-critical IT infrastructure, payments and communications ecosystems. IR provides real time solutions that give customers the insight they need to run their business, reduce their operating costs, minimize risk, and gain competitive advantage. For further information on Integrated Research, please visit http://www.ir.com
All product and company names herein may be trademarks of their registered owners.